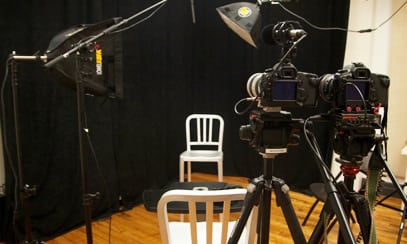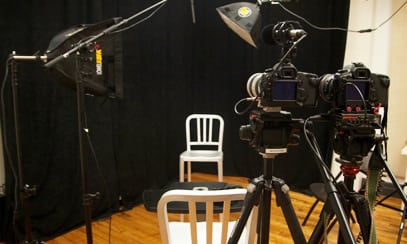 Slowly but surely, online video is starting to creep toward the center of marketing communications. A consensus seems to have emerged that online video gets consumers into the sales and marketing funnel a lot quicker than text-based messaging and that it provides better engagement.
For brands and organizations that are just beginning to develop online video programming, a good deal of the content will initially focus on creating mini documentaries and conducting interviews with C-level executives and other senior managers, according to Tod Plotkin, principal of Green Buzz Agency, who helped to kick off PR News' Video Workshop in Miami on Monday.
Plotkin shared several tips for how to shoot corporate interviews:
Interview subjects should avoid wearing logos, stark white, solid black and especially small patterns. They should also refrain from jewelry that is flashy or noisy.
Always use a tripod or a tripod replacement. Do not shoot handheld ever.
Never put subjects in front of a source of light. Always have source of light hitting front of subjects.
If you have an option on frame rate, go with 29.97 or 24 frames per second (fps). Avoid 30 or 60 fps if possible.
Have subject look slightly off camera, not into camera.
Remember to white balance and focus your shot before filming. Your focus will change as the subject moves closer or farther away from the camera.
Another important element to keep in mind, Plotkin said, is not to have the interview overly scripted because it will come off as phony and potentially alienate viewers. "This is your business, and the executive should be able to talk about the company off-the-cuff," he said.
Plotkin also stressed that, however compelling the interview is, the video will go to waste if the person being interviewed is out of focus and/or the exposure is off. "Almost everything can be fixed [in the post-production process]," Plotkin said. "But those two things can't be fixed."
Follow Tod Plotkin on Twitter: @plotkint
Follow Matthew Schwartz on Twitter: @mpsjourno1