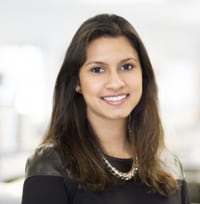 PR pros are aware of the need to optimize their brand's website content for search, but it is just as important to optimize social media content for search. "The online world has become a very social place, providing new and unique data resources for search systems to exploit," said Sahana Jayaraman, VP of digital and social at Eastwick.
Jayaraman, a featured speaker at PR News' SEO Boot Camp in San Francisco, which takes place this week, shared some tips on how to optimize your brand's social media content for search.
Create content that has value. Content that has utility, inspires an emotional response and comes from a positive or negative viewpoint will have value and has the potential to go viral.
Find fresh ways to deliver your content. Popular delivery methods include infographics, video series, slide decks, Q&As and webinars.
Think about your title. Take time to write it and research tips for headlines that work best with various search engines.
Design well. An effective design for your content will catch the reader's eye. It will earn more links, increase page views and establish trust.
Create links. Links from inside unique content pass more value than navigational links. Keep them prominent and editorial.
Create title tags. Title tags define the title of a document and are often used on search engine results pages to display preview snippets for a given page, and are important both for SEO and social sharing.
Follow Sahana Jayaraman: @hellosahana
Follow Richard Brownell: @RickBrownell