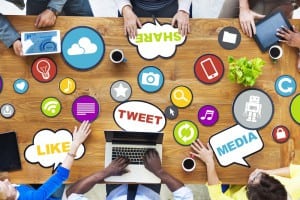 It's Super Bowl Media Day. Journalists from far and wide will converge on the Seattle Seahawks and New England Patriots for what is essentially a massive press conference combined with a circus sideshow.
The media are sure to pepper both teams with more questions about "DeflateGate," or the controversy involving accusations that the Patriots tampered with the air pressure in footballs used in a recent playoff win.
A ruling about the case is not likely anytime soon as the attention shifts to the actual game. The Pats have tried to get in front of the scandal, with mixed results. Taking hold of the narrative is one way of trying to manage a crisis. However, in an increasingly fragmented media universe, communicators need multiple tools to manage and communicate about crises.
With that in mind, here are several tools, compliments of Linnie S. Carter, VP of college advancement at HACC, Central Pennsylvania's Community College, and the executive director of the HACC Foundation.
> Conference calls. During crises, conference calls are needed for the crisis management team to provide and receive updates and to communicate with other stakeholders including the governing board and media. Be sure the access information is confidential and shared with a limited number of people. This approach will help ensure that unauthorized individuals are not listening in on your conference calls.
> Email. Have email distribution lists already established for your stakeholder groups, including the crisis management team, governing board, employees and media outlets.
> Social media. Use social media sites to communicate during crises. The most effective ones are Facebook and Twitter. Make sure the sites appropriately represent your organization and include your logo.
> Newsletters. Once the crisis dies down, address it in your organization's newsletter, whether the newsletter is distributed by mail or email. Do not pretend as if the crisis never happened. Your stakeholders will lose trust in you if you do.
> Videos. Videography is very important when communicating about crises—especially major ones. Determine the best person to speak on behalf of the organization (typically the CEO), develop a script and practice it with the speaker, and quickly produce and distribute the video.
> Alert systems. Alert systems are particularly effective with colleges and universities and allow them to communicate with students and employees via text message and/or email very quickly.
The tips above are excerpted from PR News' Writer's Guidebook Vol. 1.
Learn more about effective PR writing at PR News' Writing Workshop, which takes place February 10, at the Hyatt Regency San Francisco.
Follow Matthew Schwartz on Twitter: @mpsjourno1