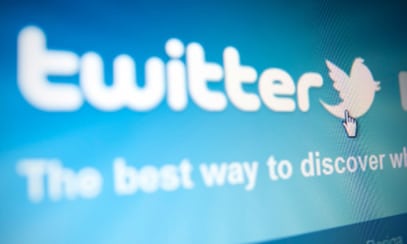 Overstating the importance of a good Twitter presence is hard to do. With an active user base larger than most countries, it's important that every brand—from the social media savvy to the tech newbies—have a Twitter strategy.
Make sure that your next Twitter campaign is set up for success by following these 6 tips, courtesy of Allan Gungormez, enterprise director of social media strategy for Transamerica and speaker at PR News' upcoming Social Media 20/20 Summit in San Francisco on Aug. 12:
Be aware of current events. Let's face it, 99% of the brands out there aren't going to be able to compete with a major awards show, the World Cup or LeBron's Decision 2.0. It's important to pay attention to current events and what other things may distract your audience from your campaign. Take a look at a calendar and start planning ahead.
Pick an easy-to-use hashtag. Have you ever come across a brand asking you to use a hashtag that seems a little strange to put in a sentence? Don't be that brand. Pick something that can naturally flow in a conversation and doesn't seem forced.
Create something long-lasting. Your brand is investing a lot of time and energy into the campaign, so why would you want the conversation to fade? If you make your campaign focused around something that has legs to go the distance and not fade in a sprint you'll be happier with the elevated amount of mentions around your brand that will come from it. You'll also be able to start thinking about multi-stage campaigns that have more of an evergreen feel. Twitter is an always-on platform, so it's important to have an always-on campaign.





Allan Gungormez, Transamerica

Optimize your graphics. A recent study by Trackmaven showed that tweets with a picture received nearly three times as many retweets as those without. It's important to take your picture one step further and make sure that the size is optimized for the Twitter news feed. We all know that we've scrolled through our newsfeeds and seen a picture that's cut off. Take a few extra minutes and optimize your image size to 438 x 220 pixels and you'll see better engagement.
Be present. Don't just launch and leave. Your campaign is a great opportunity to have some genuine one-on-one interaction with your fan base. The more that they see you're actively participating with them, the more inclined they'll be to get engaged with your campaign. If you can't have a team member dedicated to watching your campaign feed, set up alerts in your social monitoring tool for key terms that matter to your brand. They could be indicators of something that needs an immediate response.
Work with influencers. Your audience knows your brand and already loves you. While it's always great to engage with your existing fan base, everyone wants to get that exposure with a new, relevant audience. Identify influencers in your space and reach out to them prior to the campaign to see if it's possible for them to share the campaign with their user base. In doing so, you'll not only lay the foundation for a new relationship with someone who can reach the audience you want, you'll be taking your campaign's reach potential one step further.
To learn more about creating a great Twitter campaign, join PR News for the Social Media 20/20 Summit on Aug. 12 in San Francisco.
Follow Allan Gungormez: @AGungormez
Follow Brian Greene: @bwilliamgreene