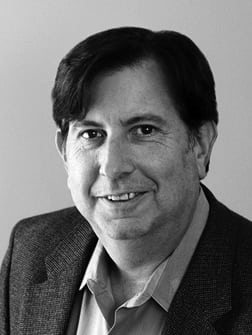 Andrew Hindes
If you're like most PR professionals, sifting through the mountain of e-mail you receive every day can feel like a full-time job. On the one hand, there are the important business and personal messages you try to read immediately. On the other, there is the outright spam you delete with barely a glance. And somewhere in between are the dozens of newsletters, bulletins and updates from media outlets, nonprofit organizations, political groups, professional associations and various businesses that you have to decide what to do with.
Maybe you create similar mass e-mails on behalf of your company or your clients. Doing so can be a very cost-effective way of communicating with customers, employees, investors or association members. Of course, it only works if they continue to receive—and read—what you send them. Given the volume of e-mail we are all inundated with, the challenge is delivering a newsletter that recipients will see as a benefit rather than a nuisance.
I don't think I'm unusual in letting these subscriptions multiply until my inbox becomes unmanageable. At that point, I go through and unsubscribe from all the e-mails that aren't earning their keep. Would your newsletter make the cut? If you're guilty of one or more of the following marketing sins, the answer is no:
It's all about you – E-mails that always ask me for something—typically my money or my business—quickly wear out their welcome. A newsletter needs to provide information that's compelling or useful to me if I'm going to stay subscribed.

It comes too often – Didn't you just send me one of these, like, yesterday? While it's hard to determine the exact right frequency for distributing e-mail updates, unless you are providing truly essential, timely information, it's safe to say you should be measuring it in weeks, not days.

There's no reason to open it – I recently got an e-mail from my cell phone company entitled "Your Verizon Media Store Newsletter Has Arrived!" Beyond its hilariously misplaced breathlessness, this headline tells me nothing about the contents of the newsletter. So I had no reason to open it—except to scroll to the bottom and click "unsubscribe." Compare that to a recent newsletter I received from Corporate Ink, a tech-savvy PR firm based in Boston, that led with the question: "What does it take to make a new hire successful?" As someone who runs a small company, I thought that one was worth a look.

It lacks a consistent voice – Your newsletter should have a tone and look that matches your brand and resonates with your target audience. For instance, KCRW, a public radio station in Los Angeles known for its eclectic music programming and intelligent arts and public affairs shows, has a smart, hip newsletter that offers tips on cool cultural activities happening in L.A. Bull's-eye.

It's always a downer – We all get our daily dose of depressing news. If your organization's e-mail is full of doom and gloom, I'll hit delete as fast as I change the channel on those Sarah McLachlan commercials with the pictures of abandoned dogs and cats. It's not that I don't care, but if the situation is presented as too hopeless, I'm less likely to get out my credit card and more likely to get myself off your e-mail list.

There's no focus – All the information you provide should be related to your organization's core business and, more importantly, to my interests. Don't just send me a random smattering of generic "helpful tips"—household finance hints, gardening advice and weight-loss techniques, etc. I already get Parade in my Sunday paper, thanks.
Of course, I may not be your target reader. But whoever he or she is, I bet they share some of my criteria for what makes an e-mail worth the space it takes up in their inbox—and their busy day. If you want to keep them away from the "unsubscribe" link, make sure your newsletter doesn't fall into any of these traps.

Andrew Hindes is president of Los Angeles-based PR and marketing copywriting firm The In-House Writer as well as a sought-after business-writing coach and instructor. He can be reached at andrew@theinhousewriter.com. You can follow him on Twitter @inhousewriter.