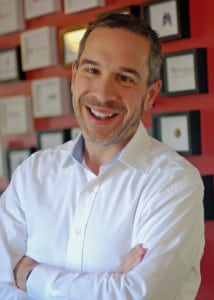 We've arrived at that glorious time of year when cookies are piled high on the break-room table. When a cocktail at lunch seems almost appropriate. When your colleagues and clients are putting a bow on things and turning their sights to January.
Yet there's still that strange week between Christmas and New Year, looming on the company calendar like a unicorn. It's not quite real, yet it's impossible to dismiss.
Maybe you've chewed through your vacation months ago and find yourself on the clock that week. Or you're conveniently scheduled to be in the office to avoid the in-laws.
In either event, make the most of those six magical, mystical days. Allot a half-day for each, taking advantage of at least one before the calendar flips.
The Gift of Sleep
When subjects slept for a single hour more each night, researchers found evidence of decreased activity in genes associated with inflammation, stress response and immune response, according to a recent U.K. study. With the world still shaking off the spiked eggnog, temper your early schedule and set the alarm for one hour later. Or abandon the alarm, letting your body tell you when it's ready to start the day.
The Gift of Design
If anyone had told your 12-year-old self that someday you'd be confined to a 10-by-10-foot space during daylight hours, you'd likely have envisioned a small prison. With fluorescent lighting and drab walls, your office setting likely comes close. So hit the mall for the Boxing Day sales and buy an accent piece or two to spruce it up. Move furniture. Paint. Hang a photo. Create a space you want to live in.
The Gift of Organization
There's no better time to tackle that stack of paper on your desk (and let's get serious here, that pile under your desk as well). Grab a trash bag, a stack of manila folders, and get to purging and filing. Then tackle your other desktop—the digital one. Pretend you're compliant with your company's document retention policies by weeding out what should have been deleted long ago, and dragging those documents and photos from last spring's big project to the team's shared folder. Then spend a moment marveling at your cleanliness.
The Gift of Home
On the rare occasions you're not pinned to your desk, work is not far behind. So if the realities of today's 24/7 environment dictate that you have to attend to professional tasks in your home, take some time to make it easier. Purchase a new floor lamp to make those late-night, marathon reading sessions a bit less straining. Stock your drawer with your favorite pens (yeah, the ones from the supply closet—we know).
The Gift of Knowledge
That really intriguing topic you've been meaning to read up on for months? The one you've bookmarked three times and scrawled on various sticky notes? Now's the time. Block an afternoon to immerse yourself in only that. Better yet, do it in a less-disruptive place, from the coffee shop to the park.
The Gift of Peace
It's the season of miracles, so giving yourself some peace isn't as far-fetched as you might think. Block your calendar for three hours—four if you're a daredevil—to disconnect from the grid. Stop the incessant receiving, sending and screen staring. Instead, be still. Observe. Consider. Reflect on 2015. Then ease back into your day with new perspective.
The Gift of Giving
Last, or maybe from the start if you're feeling generous, extend these same gifts to others. Encourage your team to take these suggestions to heart. Pass a couple up the line to your boss. Send this column to your customers and clients (sorry, PR News, but we need to make this column available for all in the spirit of the jolly old elf himself).
Sure, that leftover wine from your parents' Christmas Day dinner will help take the edge off before the ball finally drops, but don't stop there. Remember there's no greater joy than in giving. And it starts with you.
CONTACT: Mike McDougall is a Fellow of PRSA. He will spend the holidays trying to make good on his own advice and, with the help of some Bing Crosby-infused Christmas tidings, he might even succeed. @McDougallPR
This article originally appeared in the December 21, 2015 issue of PR News. Read more subscriber-only content by becoming a PR News subscriber today.