There are a number of factors to keep in mind when you're developing branded content, but at the very top of your list should be Google search ranking.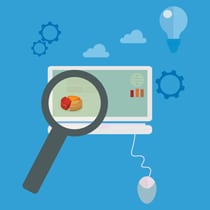 The world's largest search engine is a gateway to millions of consumers and an opportunity for increased brand exposure, but only if your content finds favor with Google's search algorithm. Google doesn't make that task easy, and it frequently changes its search algorithms to stay ahead of the game. You need to shape your content effectively to draw attention to it and raise your brand awareness.
Here are some tips on how to do just that, from Jeremy Rosenberg, senior vice president, digital media at Allison + Partners, and Michael Lamp, vice president for social and digital media at Hunter Public Relations.
▪    Develop compelling content. Your content should be relatable to your audience and tell a dynamic story that cannot be found elsewhere.
▪    Tell a story. Google likes storytelling, so stick with that and avoid overtly commercial content.
▪    Make it timely. Post information quickly, but make sure it's accurate. Create a content development workflow that accounts for the timely release of information.
▪    Be aware of content structure. Google loves images, and it likes embedded links, too. Be wary, though, of link stuffing. Too many links in your content will work against you, as will links and images that are generally irrelevant to the body of your content.
▪    Create URLs that are descriptive and searchable. Customize URLs on your website to be descriptive. For instance, use the title of an article as the actual URL rather than letting your web design tool generate a URL that is not easily remembered.
▪    Mind your keywords. Spend some time thinking about which keywords will give your website and pages better exposure. Test them by typing them directly into Google and see what comes up. Again, though, don't practice keyword stuffing. Google will spot that and punish you with a lower ranking. 
For more information on using creating content that shines on Google, join us for the PR News Google Conference, taking place on Feb. 11 in San Francisco.
Follow Jeremy Rosenberg: @jeremyofnyc 
Follow Michael Lamp: @Mjlamp
Follow Richard Brownell: @RickBrownell