Facebook has long had its sights on breaking YouTube's hold over the online video market, and the company can now boast some impressive statistics that would suggest it's giving the old favorite a run for its money.
Despite wide differences in how each platform calculates viewership numbers—3 seconds of viewing for Facebook and around 30 seconds for YouTube—Facebook claims users are watching 8 billion videos each day, totaling more than 100 million hours daily. These are numbers no communicator should ignore. And this leaves out the already gargantuan native audience, high engagement and robust targeting and analytics features, all of which make Facebook video more appealing than ever for businesses.
If you haven't hopped on the Facebook bandwagon yet, don't worry, there's still plenty of time to make an impression on the social network. With the recent expansion of Facebook Live, 360-degree video and virtual reality, there's an abundance of new and exciting ways to experiment and thrive on the platform—but Facebook's standard video services also offer communicators a powerful platform to broadcast visual content. If you're new to the world of branded video, or you just need a few tips to help strengthen your approach, Brittany Detamore, social engagement strategist, IBM and Melissa Wisehart, director, social & digital strategy, Moore Communications Group, headlined a panel at the recent PR News Visual Storytelling Boot Camp that gave attendees the tips and tricks they needed to create great content on Facebook.
For everyone who missed the boot camp, here are six tips from Brittany and Melissa on creating Facebook video that will succeed for your brand.
Create content that fits the platform. Don't expect the platform to adapt to your content.
Keep videos short and sweet. According to Facebook, videos shorter than two minutes are the most effective on the platform, and the highest engagement rate is at 30 seconds or less.
Follow Facebook's changes and adapt your strategy accordingly. If there's one thing you can count on with Facebook, it's that once you get the hang of it, it will change.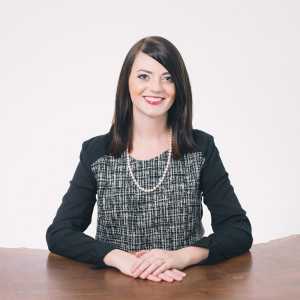 Identify your KPIs in advance and use your metrics to test and learn.
Consider the effect of sound on your video. 80% of users react negatively to unexpected sound. Make sure that sound isn't required for your message to resonate.
Don't get roadblocked by production. Quality does not translate directly to virality.
As an added bonus, here are a few tools to help you get the most out of your videos:
Facebook Blueprint—free self-paced learning.
Action Movie FX (iPhone or iPad)—free video editing app.
Shotcut 15.07—open source video editor.
Fiverr—freelancer community. Great source for videographers.
VideoHive—low-cost, royalty free video templates.
Follow Brittany: @brittscorner
Follow Melissa: @m_wisehart
Follow Mark: @MarkRenfree