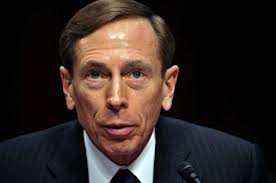 Former CIA director David Petraeus this week will make his first public speech since resigning in November 2012 due to the scandal stemming from an extramarital affair.
The former four-star general, set to speak at the University of Southern California event honoring the military, will acknowledge that he's "regarded in a different light now" than he was a year ago and that he'll try to make amends and move forward as best he can, according to prepared text of the speech obtained by The New York Times.
The admission of an affair with his biographer, Paula Broadwell, was a stunning fall from grace by Petraeus, who first made his mark as a key architect of U.S. military strategy in both Iraq and Afghanistan. Petraeus has kept a low profile since the revelation. In doing so, he may have violated one of the basic tenets of crisis response--apologize immediately for your actions.
Jim Lukaszewski, head of the Lukaszewski Group, offers five elements of a successful apology strategy:
• Ongoing expressions of regret and empathy.
• Continuous explanation of how behavior will change.
• Encouragement of public discussion, especially by the victims about the perpetrator's mistakes and callousness.
• Commitment to overcompensate and complete restoration of damages and injury.
• Resolve to maintain contact with the victims and survivors until they lose interest.
Follow Scott Van Camp: @svancamp01