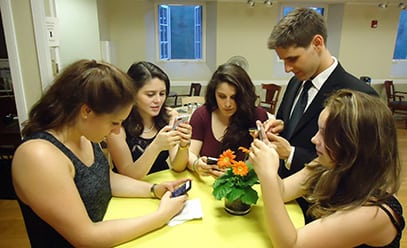 It's easy to get preoccupied with continuously trying to impress millennials because failure to engage this generation will surely mean it's only a matter of time before your brand is totally irrelevant. As a result, it feels like every brand has become obsessed with the pursuit of millennial approval.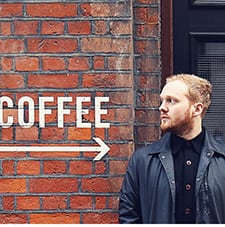 This constant quest for millennial approval – be it via an endorsement, share or click – has left many brands' social media presence in a state of desperate mediocrity. Too often they sacrifice strategic rigour, creative excellence and audience relevance for broad brush, knee jerk content that fundamentally misunderstands or patronizes millennials. The best PR communicators can spot this desperation a mile off and wholeheartedly avoid it, especially when poorly targeted millennial content usually prompts immediate negativity about a brand.
When targeting millennial audiences on social media, you must keep their interests at the heart of your thinking. Although we all work at the fast pace required by the medium, it should never be at the expense of relevance or sound strategy. Success can be attributed to a few simple guidelines:
Make sure you have the right to speak. Be cautious about joining or starting a conversation in which your brand isn't obviously relevant. Millennials are vocal and very quick to point out when brands have no credibility–and rightly so.
Keep it short, sharp and simple. Millennials consume more information than any other generation in history. The ability to process huge amounts of content and data, while consequently retaining very little, is hardwired into this cohort. To make an impact, or even just get noticed, brands need to communicate in the sharpest way possible.  
Target by interest, not age – relevance is everything. It goes without saying that it makes no sense to serve a teenage girl an ad for beard oil. Social and digital mediums allow for very accurate targeting and brands should make the most of this. Communicate with specific audiences, and if you can only afford a single content asset, think about how to reframe it for relevance to different audiences.
Recognize that millennials listen to millennials. Never underestimate the influence that peer networks have over millennial behavior. In contrast to the younger "Generation Z" who believe more in communities and causes than celebrities, millennials can be hugely swayed by well-known, influential individuals in their passion areas. Just look at the effect that Alexa Chung wearing a suede skirt had on M&S sales.
Keep your content true to your brand. Be mindful of your brand's identity while considering the behavior of your audience. How do they share content? What does it look like? What time of day is it shared? Your content should blend in without sacrificing your brand's identity.
The rules for communications have not changed, but what has changed is the speed with which it is consumed, the volume in which it is available and the variety of places, devices and channels in which it can be found and shared. Brands find success among millennials by following the classical rules of communication planning while being mindful of the new world in which their content lives.
Alex Clough is social media director at Splendid Communications. Follow Alex: @Alex_Clough. Follow Splendid: @SplendidComms