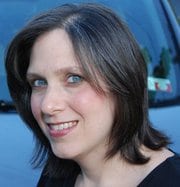 Dawn Allcot
While the use of social media platforms is becoming ingrained in most organization's communications outreach efforts, the integration of social media metrics with other, more traditional communications measurement seems daunting to many PR pros. Going a step further, tying social media activities to the bottom line seems more like a pipe dream to most.
Yet this doesn't mean that you can't find meaningful social media metrics, says Dawn Allcot, director of content at SkySEO, an SEO optimization company. "Social media metrics help PR pros discover which stories 'sell' best, moving the audience to action," says Allcot. Here are her five tips in best leveraging social media metrics:
1. Differentiate your social media efforts based on your network. "This helps you approach the right market segments, with the right message, on the best social media platforms to reach the audience," says Allcot.
2. Know when to hold 'em. Track the best social networks and the best times of the day to post your messages.
3. Learn about your champions. Use social media metrics to collect critical information about key influencers within each market segment.
4. Have influencer info at hand. Keep a "cheat sheet" so you can connect the face, name and e-mail address to the data you've collected on each influencer.
5. Leave cyberspace: Follow up on these metrics in the "real world," via e-mail, phone or via tweetups and conferences.
Follow Scott Van Camp: @svancamp01