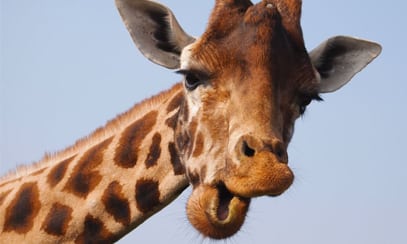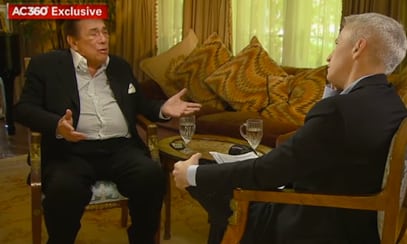 Nearly two weeks after Los Angeles Clippers owner Donald Sterling was banned for life from the NBA, his saga is continuing to offer useful lessons for professional communicators—lessons in what not to do, that is. The latest example came in an interview with Anderson Cooper that aired on CNN Monday night.
During the interview, Sterling put on a clinic in how not to apologize in public as part of a reputation rebuilding effort. The Clippers owner said that he was baited into making racist remarks in the now-infamous phone call with former girlfriend, V. Stiviano. "When I listen to that tape, I don't even know how I can say words like that," Sterling told Cooper, "I don't know why the girl had me say those things."
Sterling also explained that the reason he waited to come forward for a public interview was because Magic Johnson, who became involved in the situation because of an Instagram picture he took with Stiviano, told him that he would help work the situation out. Then came this bizarre quip regarding Johnson:
"Here is a man who's—I don't know if I should say this—he acts so holy. I mean, he made love to every girl in every city in America, and he had AIDS, and when he had those AIDS, I went to my synagogue and I prayed for him. I hoped he could live and be well. I didn't criticize him. I could have—is he an example for children?" Sterling also made sure to add that Johnson "doesn't do anything" for black people.
By deflecting blame, calling out Johnson and making a spectacle of himself by weeping at times, Sterling did nothing to help rebuild his reputation.
That's not how an apology has to go down. PR professionals can help in situations like this one, coaching executives in how to give an effective apology when facing a major crisis. Sandra Fathi, president of Affect and contributor to PR News' Crisis Management Guidebook Vol. 7, has some useful tips for meaningful public apologies when an organization's or individual's reputation has been severely damaged:
Apologize when your organization is perceived to be in the wrong. Even if it's not entirely your fault. Apologizing immediately shows that you acknowledge that something wrong has occurred. It does not equate to admitting any wrongdoing. While some business leaders might assume that apologizing is equivalent to accepting liability for an incident, it's possible to be regretful for an incident even if something isn't your fault.
Take immediate action. One of the worst things that corporate leaders can do when faced with bad news is to assume they can get through the crisis by doing and saying nothing or waiting until the issue blows over. By taking immediate, proactive action, a corporate executive can avoid a negative response among audiences and defuse a crisis before it explodes.
Be sincere. Focus on the emotional impact of the problem, not the legal issues the company might face. The impact on other people's lives should not be lost in favor of finding the right words to communicate a thought or drive an action. A perception of being insincere can galvanize an audience against a company and its leaders, resulting in ongoing damage once the crisis has passed.
Commit to an investigation. Corporate leaders should show that they want to understand how a situation happened and why it happened in order to make sure that it doesn't happen again. Committing to an investigation shows that the company is taking the issue seriously and, just as importantly, it gives the company time to find out the relevant details of the problem while giving the public some assurance that action will be taken.
Remedy the situation. If you or your company is at fault, make it right. Make the organizational or policy changes necessary to prevent the situation from occurring again and deliver appropriate compensation to those who were impacted.
Follow Brian Greene: @bwilliamgreene