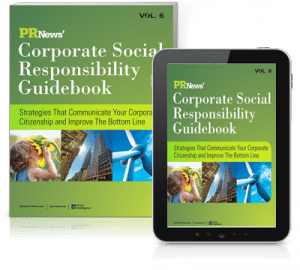 What are the best ways to reach Millennials? It's a hot topic right now, and will only get hotter as Millennials move into decision-making roles.  This means that PR pros need to get a handle on it now.
In reaching this group, giving back is a major element, says Scott Gulbransen, director, social business strategy at H&R Block.  That brand scored big in social media buzz through a charity tie-in with Million from One, a nonprofit that helps provides clean water worldwide.
Tammy Tibbetts, founder and president of the nonprofit She's the First, agrees that giving back is a major trait of Millennials. Having worked with several brands to reach that demographic, she offers some campaign tactics for brands working with nonprofits to tap into this important audience:
Use social media to drive offline action. Engage them virtually and they may respond IRL (in real life).
Provide more resources: downloadable guides, PDFs. Get their attention, then give them the tools they need.
Give Millennials decision-making power. If you have smart young people in your organization, let them talk to the smart young people in your audience.
Recognize and reward excellence. This works across all demographics,
Follow up and show results. The best way to drive more CSR activity is to show how it can move the needle for brand awareness and reputation.
This article was adapted from PR News' Corporate Social Responsibility Guidebook, Vol 6.