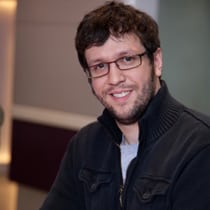 In our excessively litigious society, corporate decision makers are often motivated by the legal implications of their actions. And rightly so. Few things make for bad PR quite like a lawsuit. But, sometimes, companies are so preoccupied with the legally defensible that they lose sight of ethical boundaries.
Consider the recent news about Facebook's secret psychological study that it performed on its users in 2012. Sure, the social network was probably within its legal bounds to execute the study, but its actions weren't ethical. Users who trusted Facebook to deliver their news feed content and protect their data felt betrayed. The media also resoundingly came out against Facebook for unethical behavior.
Sam Ford, director of audience engagement at Peppercomm, notes that companies can think more ethically by creating "a culture of listening" with their customers. Communicators should see themselves as advocates for the various audiences their organization serve. Prioritize goals based on those audiences, and think as they would think. Then a communicator is less likely to engage in actions that are ethically unsound.
Here are some additional tips for introducing ethical thinking into a company's culture:
Make ethics a core part of your employee and partner training endeavors.
Use news of other companies' ethical lapses as catalysts for internal discussion.
Revisit company policies to make sure they speak not just to what's required by law, but what constitutes best-in-class operations.
Transform online monitoring programs to become online listening programs.
Lead by example. Show your colleagues that you value ethics through your everyday decisions.
This is an excerpt from PR News' Digital PR Guidebook, Vol. 6. Please visit our website for information on this and other guidebook titles.
Follow Sam Ford: @Sam_Ford
Follow Richard Brownell: @RickBrownell