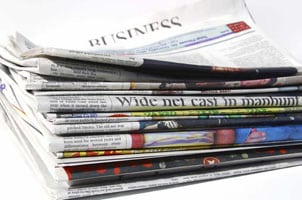 A friend in the newsroom can be a very valuable resource for a communicator. Media connections can help you get a story out to the masses, which in turn can earn you brand exposure and a wider audience.
Glenn Gillen, senior account manager at S&A Cherokee, shares some thoughts on what works when developing contacts at a news media outlet.
Be respectful. Journalists are often short on time, short on resources and short on sleep. Be kind to them in all your dealings and they will look forward to talking with you in the future.
Be responsive. Provide a way to be reachable at all times with journalists. Make yourself aware of their deadlines.
Be reliable. Deliver when you say you will deliver, and apologize when you can't. Consistency and keeping your word build trust in relations with the media.
Be realistic. Not every phone call with a journalist will lead to your story being published. That's just the nature of the news business. However, you can improve your odds by knowing in advance what reporters are looking for and which ones are most suited for your topic area.
Be a resource. This means you are someone who can be counted on for reliable information, something all journalists crave.
To learn more about dealing with the media, join PR News for the Media Relations Next Practices Conference, taking place on Dec. 11 at the National Press Club in Washington, D.C.
Follow Richard Brownell on Twitter: @RickBrownell