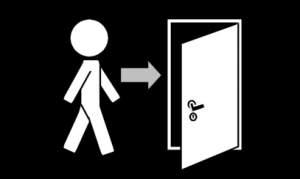 It's natural for people to come and go from an organization, but if you've got a mass exodus on your hands, there's a problem. Of course, there are the usual clues—suddenly showing up in a suit and leaving for an inordinate amount of "doctor's appointments," for example—but are you aware of the more subtle indications that some of your employees are ready to bolt?
With that in mind, Donna Farrugia, executive director of The Creative Group, provides five signs to watch out for regarding employees wanting to leave the herd, compliments of PR News' Employee Communications Guidebook, Vol. 4.
1. You notice an attitude change. A previously quiet employee is now vocal with complaints, or someone who was a team player now withdraws from the group.
2. An employee starts making more mistakes. A team member who doesn't care anymore may be less diligent about meeting deadlines or turning in flawless assignments.
3. Online activity is on the rise. Communications work involves a lot of online tasks, but take note if there's a clear spike in activity with no obvious tie to a project. The person may be job hunting or just wasting time because he or she has already checked out.
4. Clock-watching becomes a favorite pastime. An employee who used to come in early or stay late suddenly starts to notice the time. The person hits the road at 4:59 p.m. sharp every day.
5. A worker suddenly becomes the silent type. An individual starts to become less involved in social activities and conversations with colleagues.
Farrugia added that if you suspect someone is looking for work, tackle the issue head-on with the employee. "When confronted, people often fess up," she said, "So you may still have time to make changes and repair the relationship."
Want to read more real-world perspectives on how to connect employees and build a vibrant work environment? Check out PR News' Employee Communications Guidebook, Vol. 4.
Looking to change the direction your career is going? See the PR News Job Board to peruse the latest opportunities in public relations.
Follow Lucia Davis: @LKCDavis.