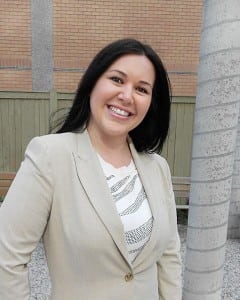 Journalists today are doing more with less. Newsrooms are shrinking and the industry is becoming more fluid. But regardless of macro trends in the journalism field, there will always be reporters who are hungry for a good story.
Public relations is all about relationships, and the most important relationships a PR professional can foster are with journalists. Whether you're talking to a community newspaper reporter, someone covering your client's industry, or a renowned correspondent for a broadcast network, these connections are critical to success.
Managing these relationships with journalists can be challenging. One false move could mean being relegated to irrelevance in the mind of today's hyper-busy journalist.
Michelle Mastrobattista, director of digital communication at Solomon McCown & Company, is a seasoned communications pro with experience in both agency and in-house roles for public and private businesses. Michelle will share her valuable insight into how to manage media relationships at PR News' One-Day Boot Camp for Emerging PR Stars in Boston on September 8th.
If you're just starting out or making connections for a new client, here are five mistakes Michelle says will guarantee you end up on a journalist's blacklist:
Misspell the journalist's name. It's a small detail, but one that conveys so many messages about you as a public relations professional—none of them good. If you can't take the time to double-check whether it's Sara or Sarah, John or Jon, you'll look sloppy and careless.
Ignore a journalist's social media presence. A report from Indiana University found that 80% of journalists use social media channels to promote their work and two-thirds engage with their audience there. Pitching a reporter on something she has already posted to Facebook or Twitter? It won't end well.
Go AWOL. If you've done your job correctly, it means a reporter will call you to get information or comment from a client. Sometimes, a reporter may want to discuss something that doesn't make your client look good. Disappearing will only make it worse. Answer the phone and give a response—or say when you'll have one ready.
Pitch a journalist who doesn't cover your beat. Pitching a local Boston story to a TV reporter in Poughkeepsie? Or a feel-good feature to a hard-hitting investigative journalist? A repeat offender may see his or her email shunted directly to a reporter's spam folder.
View journalists as a content factory. Journalism is a tough job. With newsrooms shrinking and salaries stagnant, the journalists who stick with the industry are serious about what they do. If you view them as owing you a story or feature, it will shut them down immediately.
Want to learn more about how to navigate media relationships? Join PR News on September 8th for the One-Day Boot Camp for Emerging PR Stars. 
Follow Michelle Mastrobattista on Twitter: @Michelle_Mastro