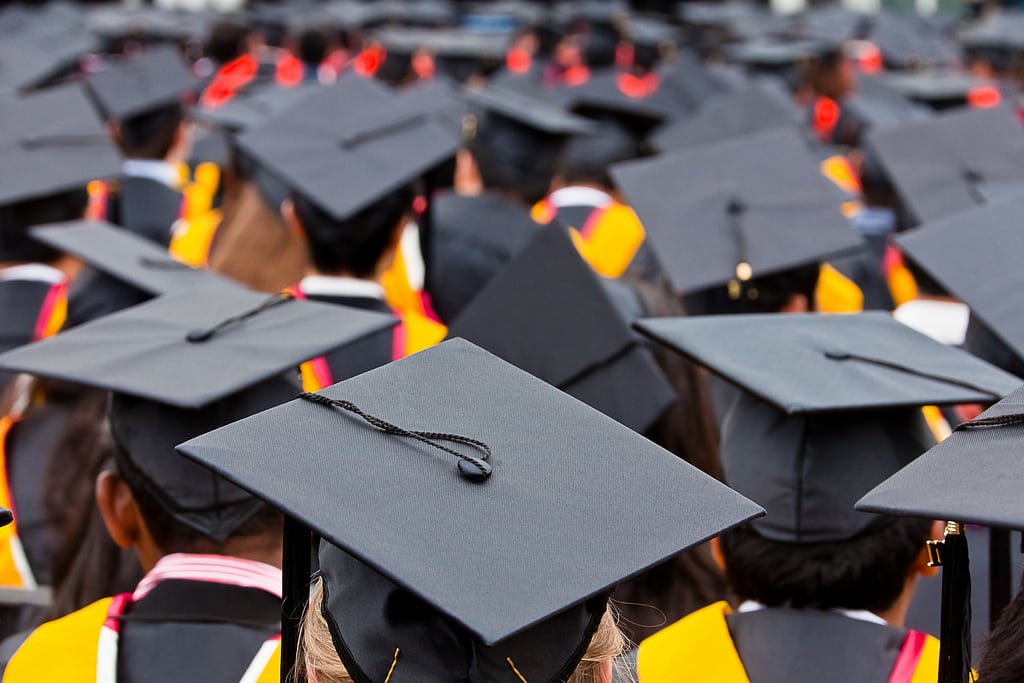 It's cap and gown season again. As graduates prepare to begin their professional lives—or head to the next educational institution—many will listen as some of the nation's biggest names in business, politics and the arts take a step back and offer their wisdom and experience.
No matter where these speeches fall along the spectrum from good to boring, the platform gives speakers the opportunity to talk about issues both mundane and extraordinary. Oftentimes, topics stretch beyond the speaker's day job, and the best examples hit home nonetheless. Looking with the critical eye of the communicator, commencement addresses can offer timeless examples of how to connect emotionally and intellectually with large audiences.
Here are five communications takeaways from some of the best commencement addresses in recent memory.
Illuminate the commonplace. Novelist David Foster Wallace redefines clichés about the way we think in his address, and his ideas have resonated for a decade. Wallace shows that a message doesn't have to be brand new to stick with your audience. Giving a unique take on the everyday can be incredibly effective.
Use your voice. In any type of communication or PR effort, it's paramount to understand and stay true to your voice. Audiences easily pick up on breaches in authenticity, which can lead to your message flopping. Blockbuster filmmaker Joss Whedon is known for his irreverent and witty style in his television shows and movies. In his address, he never strays from his voice and succeeds in giving recent graduates both lighthearted and serious advice.
Keep it simple. No list would be complete without Steve Jobs' famous speech to Stanford grads in 2005. By telling three stories from his personal life, Jobs proves the value in saying more with less.
Know what is expected of you. Nobody expected Stephen Colbert to get on stage and deliver a high-minded speech on metaphysics. Instead, he knew his audience and what was expected of him, and he delivered one of the funniest speeches of the 2015 graduation season.
Embrace humor. Even if you're not a comedian like Maya Rudolph or Stephen Colbert, it's been proven time and again that funny works. Not only was Rudolph's speech well-received, but also her take on the National Anthem picked up a good amount of media coverage as well.