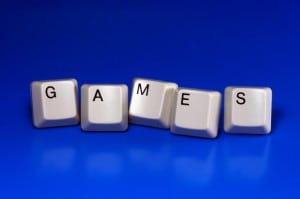 If you have any doubt about the number one way to engage people on digital channels, try riding the New York subway system for 30 minutes. Most of those riders glued to their mobiles are not catching up on their work emails or even checking Facebook. They're playing games.
In his keynote address at PR News' Social Media Conference on Oct. 9 in New York, gamification innovator Steve Shenbaum will show attendees how to harness game dynamics for their internal and external communications.
"The science of game dynamics is fueled by play, laughter and our natural instinct to connect with one other," said Shenbaum, founder and president of game on Nation, which trains professional sports teams and major brands to use game dynamics to build their companies and promote creativity. "When used positively and responsibly, these powerful motivating techniques can help PR professionals communicate ideas that cause audiences to not only care about the message, but remember it forever."
Shenbaum offers three tips to help PR pros apply game dynamics to their daily routines and communications efforts.
1. Feel genuinely motivated. Approaching your day and communicating a message/idea with the same competitive, enthusiastic mindset as you would a game can help you recapture the invaluable spirit of fun, laughter and camaraderie to stay motivated in work and life.
2. Add allies. Mobilizing supportive teammates and advocates is a powerful game-based strategy. Apply this tactic professionally by embracing collaboration, spreading the ownership and sharing your ideas with a trustworthy audience to gain feedback and support before implementing.
3. Find the real value. Manufactured attention-getters like badges, points and rewards schemes can cause immediate interest, but long-term buzz will be hard to sustain. Instead, fuel your message with content that helps people build authentic relationships, because that is what we ultimately desire. If your message/brand helps your audience connect to people more than things, you'll build awareness and healthy buy-in that lasts forever.
At PR News' Oct. 9 Social Media Conference in New York, digital communicators from Alembic Health Communications, American Heart Association, DoSomething.org, D S Simon Productions, EMC, GE, Google, Finn Partners, Hotels.com, Investis, JetBlue Airways, KPMG, Lockheed Martin, Peppercomm, the Rockefeller Foundation and Transamerica will share case-study examples of how they are using social media communications to build brand awareness.
Follow Steve Goldstein: @SGoldsteinAI