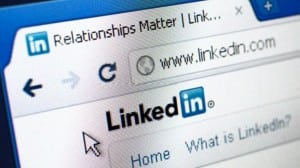 Another day, another social platform rolling out new enhancements designed to improve online communications.
The latest tool comes from LinkedIn. On Monday the social-media site introduced an upgraded search offering that enables users to sift through the site's networking content more efficiently.
"We've unified the search experience so you no longer need to search for people, companies, or jobs separately," wrote Jonathan Podemsky, product manager at LinkedIn, in a blog post. "Now, all you need to do is type what you're looking for into the search box and you'll see a comprehensive page of results that pulls content from all across LinkedIn including people, jobs, groups and companies."
The upgrade features several new bells and whistles. These include "Auto-complete," which prompts users with options on what type of content they may be looking for, and "Smarter query intent algorithm," which is designed to understand users' intent over time in order to produce more efficient search results.
While Facebook and Twitter tend to suck up a lot of the oxygen in the social sphere, LinkedIn, which has more than 200 million members in more than 200 countries, has a strictly B2B bent. It may not be as sexy as its online brethren, but, as a PR vehicle, it should not be underestimated.
With that in mind, here are four tips from Bill Corbett, president of Corbett PR, on how to capitalize on LinkedIn.
1) Make sure there's a connection from your LinkedIn page to your blog. "People can read your profile, but a blog is really where they get to know you," Corbett says.
2) For better SEO, ensure that your organization's profile is filled out to 100%, and that you've included keywords in the profile.
3) If you're putting on a live event, consider forming a LinkedIn group that addresses the event topic.
4) Use LinkedIn's InMail as well as regular email to pitch reporters.
Matthew Schwartz: @mpsjourno1