Overservicing, doing more than you're getting paid for, is a common challenge for PR firms and firm leaders. Sometimes it's a conscious business decision – you've decided to invest your time to expand your work for a company, or you're flexing your muscles with a new capability that's going to take your team more time to showcase their talents. But, typically, it's not consciously planned or agreed upon. It just happens, and it happens time and again.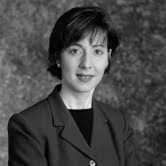 The root causes of overservicing include everything from unclear financial management systems to clients who don't follow (or care about) budgets to well-intentioned employees who want to get the best results no matter what. It may feel like you and your teams are on a hamster wheel.
The good news: Overservicing is a trained behavior, and it can be untrained! Here are four steps to make a measurable dent in overservicing and reset expectations for your team and clients.
Pinpoint the cause and effect of overservicing. Start with quantitative and qualitative research. This includes learning from accounts that minimize overservicing (What's working well and why? What can we replicate with other accounts?), and those that seem to always run "hot" on budget (What's not working and why?); discussing how overservicing is impacting your people's time and talents – and how their time might be better utilized; and establishing a realistic goal to reduce overservicing based on your insights and current baseline.
Review and refine financial management processes to better train and empower your people to minimize overservicing. Your financial management systems should be written and clear for your account leaders and teams. These include: scopes of work/budgets, signed letters of agreement, monthly invoices and progress reports, internal time entry, out-of-pocket expense approvals, project estimates and scope of work changes. By putting your processes and parameters in writing, you remove ambiguity and add confidence for your team in addressing financial management situations. Then, provide training and coaching, including how to politely but firmly address situations that might lead to overservicing (e.g., clients asking for work outside the agreed-upon scope).
Get started on the right foot with new clients by sharing upfront relationship and budget expectations. Detail the work that's included (and not included) in your written scope of work and budget. Note that additional work will trigger a change in your scope of work, or it means you'll need their help to reprioritize planned work within the existing budget. On the relationship side, explain in writing what clients can expect from your team (e.g., business partnership, regular interaction and candor) – and what you, in turn, expect of clients (e.g., partnership, clear direction and availability).
Determine how to prioritize and address existing clients with the greatest overservicing challenges. You can use a new plan or budget cycle with existing clients to communicate any updated processes or expectations. If you're making the strategic decision to invest in a client, be transparent in telling them why, how much you're investing, and for how long. Otherwise, they will think that the level of service and results they're receiving is what they should expect for the lesser amount they're paying, thus creating an ongoing cycle of overservicing. In addition, it's healthy to regularly review your clients and the related profitability of each to determine the pros and cons of working with them – and how or if you want to proceed with the relationship.
Kelly Womer, APR, ABC, Fellow PRSA, is a vice president and partner at Linhart Public Relations, where she specializes in employee communications. Reach her at: kwomer@linhartpr.com.