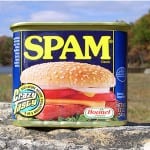 From its inception, Facebook has been in the data collection business first, the advertising business second. It uses its mastery at collecting users' data to, as the company might say, make the user's experience better, but ultimately it's about offering intelligence on what people want to see and don't want to see in their news feed—and why—to brands that buy ads and pay for sponsored content.
This week Facebook's product manager for ads, Fidji Simo, told ABC News that Facebook is going to implement menus and options that will enable users to say why they are hiding a particular ad or sponsored post in their news feed. This presumably voluntary feedback will help brands target their paid content better on Facebook.
If you're a PR professional, you may blanch at the notion of immersing yourself in paid media but, as Leslie Campisi, managing director of Hotwire PR U.S., says, paid social content's relatively low cost of entry and measurability make it a powerful tool for communicators. "Earned media is where we live, and it doesn't always feel right to talk about a paid component. But we have to get over it," she says.
While brands await the launch of Facebook's user feedback system for paid media, communicators can use these tips from Jennifer Sadler, manager, social media marketing and strategy, for Navy Federal Credit Union, to avoid becoming Facebook news feed spammers.
Watch your frequency. In social streams you can't re-publish the same post twice like you can with almost every other piece of creative. You can promote the same content or product, but the post needs to change, at least a little.
Focus on content that engages and converts.
Remember that your brand has been invited in on users' Facebook news feeds, and you must earn the right to stay. In the context of mobile devices, which themselves are very personal, streams are sacred real estate and should be respected as such.
Facebook users will not tolerate blatant or irrelevant marketing, bold selling or perceived spam. A thoughtful content strategy is a must.
Morgan McLintic and Haley Hebert of LEWIS PR and Dan Wire of VMware will share tips about Facebook's latest features at PR News' Next Practices PR Conference on Aug. 6 in San Francisco.
Follow Steve Goldstein: @SGoldsteinAI