There is no shortage of advice from social media experts and communications consultants on how to build your Twitter following. There are also a lot of tips about how to craft tweets and shape your messaging on Twitter. But what about how to retain followers? How do you keep the people that you spend so much time connecting with in the first place?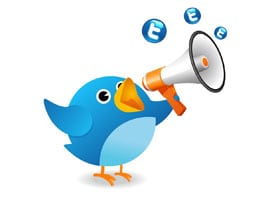 Marnie Juster, marketing manager at Phase 3 Marketing & Communications, shared some of the most common mistakes that can cost you followers on Twitter.
Not differentiating your Twitter strategy from your general social strategy. Your followers choose to follow you on Twitter for reasons that are specific to that platform. Even if your messaging is constant across all platforms, tailor the content you tweet to the Twitter experience.
Assuming your followers on Twitter are the same as your followers on other platforms. Twitter offers in-depth analytics that allow you to examine the demographics and interests of your followers. Use them. You can't expect to retain followers if you don't embrace them and contribute to their experience.
You don't spend time distinguishing your voice and humanizing your brand. For best results, create a social persona for your brand that is based on research of your audience. You also want your brand presence to portray its values and culture.
You rely too heavily on automation. Automating some content is acceptable and expected, but to make the most of a newsworthy platform you must interact in real time. Twitter is a social platform. If you're scheduling all your tweets, you're not being social; you're dictating. You should instead spend more time listening and engaging.
Follow Marnie Juster: @Mkjusterrr
Follow Richard Brownell: @RickBrownell