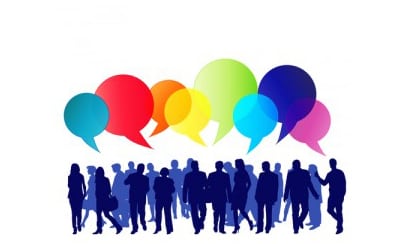 The best story that brands can share on social media is sometimes their own. True stories about your brand's history, its successes and employees resonate because they add a human connection that raises the brand's value. And there is no better messenger for these stories than employees themselves.
It is common practice for employees to engage on social media on behalf of their company. Some managers still may be reticent to allow that level of freedom for fear that a social media crisis could develop because of an errant tweet or poorly worded Facebook post. This can be prevented by establishing clear guidelines for employees to follow on social media.
Jenifer Daniels, founder and principal at Good+SmartCo, shares tips on how you can bring order to your employees' social media effort.
Survey the landscape. Your communications goals should be in place and well known before you encourage employees to take part in social media. You also should see what your industry competitors are doing and conduct research on best practices.
Establish a culture of transparency. Encourage a two-way dialogue between employees and management. Be clear about brand expectations and solicit views and opinions about the brand from employees.
Policy or guidelines? Choose wisely. It depends on your organization. Guidelines offer tips to follow and may be preferable in smaller, less-structured environments. Policies are good for organizations that must adhere to strict government regulations or privacy standards. Some organizations opt for a combination of the two, outlining specific zones of concern that are policy, while allowing employees opportunities to share freely under guidelines.
Spreading the message. As a communicator, you will need to enlist the help of company managers in sharing social media guidelines or policies. Managers can act as  cheerleaders for widespread social media engagement and offer feedback on challenges employees may be experiencing.
 For more information on employee communications, please see PR News' Book of Employee Communications Strategies and Tactics.
Follow Richard Brownell: @RickBrownell