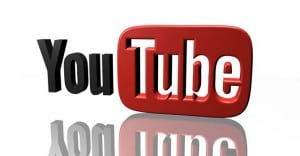 YouTube attracts more than 1 billion unique users each month, and more than 6 billion hours of video are watched each month on the Google-owned platform. These stats come courtesy of YouTube, but you should have no reason to doubt them. You've probably watched at least three videos on YouTube already today.
If you're a brand communicator, you're probably already uploading videos to YouTube as part of your weekly tasks (or should be). And you're researching your competitors' videos on YouTube so you can optimize your own videos better for search, right? Of course you are.
Just in case your Aunt Sally is neglecting to do this kind of research before she uploads her own videos, here are four preliminary steps she should take to better understand the competitive landscape, courtesy of Kareem Harper, director, measurement and analytics practice group, for Weber Shandwick:
1. Based on nature of your content, conduct a Google "Video Search" to identify similar videos, their titles and descriptive copy for keyword, copy and tagging ideas
.
2. Use the YouTube Trends Dashboard to identify if videos covering your subject are trending.
3. Go to the YouTube pages of those videos (particularly trending videos) and identify if relevant videos are appearing in the right rail navigation
.
4. As with organic Web search on Google, type in the keyword and see what suggestions appear for a snapshot of what people are searching for.
To learn more about search engine optimization and YouTube, register now for PR News' Google Boot Camp for Communicators, which will be held on July 15 in New York City.
Follow Steve Goldstein: @SGoldsteinAI