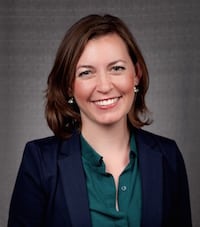 Just because Snapchat has more than 100 million daily active users, 65% of whom contribute content (according to Snapchat), doesn't mean most organizations should launch on the platform. Snapchat is assumed to be the social media platform of choice for high school and college students, and that disqualifies it for serious consideration by organizations dealing mainly with older demographic groups. Or does it?
At PR News conferences, no topic gets more questions than Snapchat. Among the common questions:
How can small businesses make use of Snapchat?
How can convention and visitors bureaus use Snapchat?
How do you measure Snapchat's effectiveness?
How do you monitor activity on Snapchat?
Is Snapchat just a passing fad?
These questions are rooted in the fear of missing out on connecting with an organization's next wave of customers, donors, students or members. More communicators will be hoping to launch on the platform as time goes on and as fear gives way to certitude, but they will likely meet with internal resistance. Kelly Bennett, manager of social media and marketing strategy at Miami University, says that before taking the plunge with a platform like Snapchat, it's important to have a plan in place in order to win internal approval.
Bennett, who will be co-leading a session about Snapchat at PR News' Feb. 25 Visual Storytelling Boot Camp in Huntington Beach, Calif., offers four reasons why your organization should launch on Snapchat. Feel free to repackage these four reasons as you build your case internally.
1. Your audience is on Snapchat – There are 200+ million total users on Snapchat. 71% of Snapchat users are under 34 years old. Seventy seven percent of college students use Snapchat daily. We are no longer in the era of "if we build a Facebook page, they will come." We have to go to where our audience is and be active in that space. One of the reasons Snapchat has over 100 million daily active users is because, unlike other platforms, the content on Snapchat disappears after 24 hours, encouraging followers to view it or miss out.
2. It is an authentic representation of your brand – What makes Snapchat so popular? It's one of the few social media platforms that encourages the sharing of one's unfiltered life. Snapchat humanizes your brand and offers a great opportunity to show your company's culture, whether this be a "day in the life" of your CEO or short videos of customers interacting with your products. At Miami University, we give current students the chance to take over our Snapchat account and show life on campus through their eyes. This shows prospective students what opportunities their future could hold from the perspective of their peers.
3. You can measure the impact of your efforts – On Snapchat, you can track the exact number of people who view your story in a 24-hour period. You can also see who screenshots your content and use that as an opportunity to follow up and message those users. Take it one step further by creating an individual URL that you only share on Snapchat and use Google Analytics to see who came to your website from that platform.
4. Be an early adopter – Although Snapchat has been around since 2011, only 2-3% of businesses using social media as a whole are using Snapchat. This is a huge opportunity to stand out in this space. Contests, creative interaction with customers, behind-the-scenes exclusives and special coupons are just a few of the ways organizations can make the most of Snapchat.
Kelly Bennett will be speaking at PR News' Feb. 25 Visual Storytelling Boot Camp in Huntington Beach, Calif.
Follow Kelly Bennett: @KellyABennett
Follow Steve Goldstein: @SGoldsteinAI