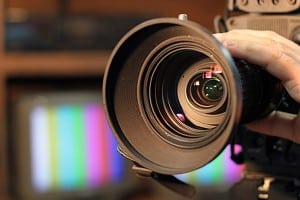 The digital age has baked many new terms into the PR lexicon, ranging from "social platform" to "responsive design." PR pros should take special care to add video production terms to this lexicon, with video fast moving to the core of marketing communications.
Indeed, video is expected to grow to 84% of Web traffic in the U.S. by 2018, up from 78% this year, according to Cisco.
Tod Plotkin, principal of Green Buzz Agency, will discuss a multitude of online video terms at PR News' "How to Make Video Work for Your Brand" workshop on June 1 at the Ritz-Carlton, Miami. Plotkin's presentation will encompass the entire online video process, from pre-production, to principle shooting, to the all-important post-production. (Just a few of those terms PR pros should keep in their back pocket for their next video strategy session: color correction, sliders and dollys.)
Regardless of the size of your organization or your market, it's a mistake to ignore the power and growth of online video. According to Plotkin, the factors driving video's latest growth spurt are:
> More bandwidth/better compression = more accessible/quicker to load
> Larger mobile phones w/higher resolution = better quality
> Lower cost for production = more possibilities to experiment
> Proven ROI = more investment and content
During his presentation, Plotkin also will examine how long a video should be, distribution strategies and camera tricks. He'll also talk about crafting online video for mobile devices and the growing nexus between social media and online video.
There's still time to register for PR News' Video Workshop, which takes place June 1 at the Ritz-Carlton, Miami.
Follow Tod Plotkin on Twitter: @plotkint
Follow Matthew Schwartz on Twitter: @mpsjourno1