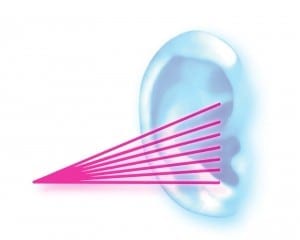 Social media was supposed to herald a new era in which brand communications became two-way and community oriented. That's not exactly how it's turned out.
If you communicate via social media on behalf of an organization, ask yourself how much time you spend each day broadcasting messages via social and how much time you spend actually listening to what people have to say and to what matters to them. Chances are, you're still talking much more than you're listening. That adds up to a whole lot of missed opportunities.
Sam Ford, director of audience engagement for Peppercomm and "Wake-Up Call" leader at PR News' Aug. 12 Social Media 20/20 Summit in San Francisco, writes in PR News' Digital PR Guidebook Vol. 6 that there's a distinction between "hearing" and "strategic listening."
"Listening is an active endeavor—an attempt to not just hear something but to process its meaning," Ford writes. "[PR and marketing pros] have long been good at hearing. We track the people who mention us. We might even know how it ranks with how often they mention our competitors. But we spend too little time looking at the context of what the audience is talking about. And we spend even less time paying attention to what the audience is discussing when they aren't talking about us."
Ford offers four likely positive outcomes from taking the time to strategically listen to online conversations that don't necessarily have a direct connection to one's own organization.
You'll understand key issues that affect your brand more deeply. Too often, companies and nonprofit organizations only listen when someone mentions them. That means you miss the potential insights you can gain when listening to what audiences care about the vast majority of the time they are not talking about your organization specifically. The more time you spend tuned into your audience's concerns and passions, the better you can serve them as communicators.
You'll identify new business opportunities. Many times, listening to people active in conversations about issues that concern your brand not only identifies a potential customer but also a new product and service your brand might offer. Pay attention to customer complaints. Buried within might be a great opportunity.
You'll find more appropriate ways to engage. Online communication provides you with the opportunity to participate in the communities your organization seeks to reach rather than making audiences come to you. However, only through listening can you identify opportunities for outreach.
Your brand will create better content. Even if you don't plan to engage on social media with the communities you eventually seek to reach, understanding the way they talk, what they care about and what they find most irritating can help you create content that will more deeply resonate and more rarely offend.
Sam Ford will be leading the opening "Wake-Up Call: The Future of the Social Economy" session at PR News' Aug. 12 Social Media 20/20 Summit in San Francisco.
Follow Sam Ford: @Sam_Ford
Follow Steve Goldstein: @SGoldsteinAI