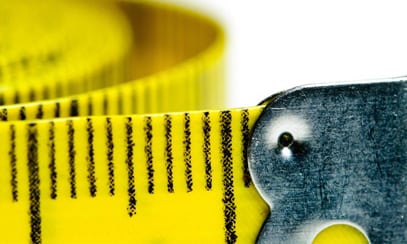 As a communicator, you need to be able to ensure that your brand is achieving maximum visibility on social media. In order to make that happen, you have to create a measurement strategy that not only tracks your efforts on social, but also is tailored to your brand and makes sense to senior management.
Nikki Mitchell, vice president of public relations for Baylor Scott & White Health, shared some thoughts on key performance indicators that are necessary for measuring your social media efforts. Mitchell is also a featured speaker at PR News' Social Media 20/20 Summit, taking place in San Francisco on August 12.
Reach - On Facebook you can see your "weekly reach" numbers. This is arguably the most important indicator of success on Facebook because it's telling you if your content is engaging. You may have 50,000 Facebook friends, but if they aren't looking at or engaged in a post, you're not doing well.
Click-Throughs - We recently featured a self-assessment health quiz on Pinterest. While not one person pinned it, we were able to see via an analytics tool that there was a large volume of click-throughs. The quiz was in fact incredibly popular, just likely too personal to pin. Again, a good example of how and why this measurement is important when considering the success of your content.





Nikki Mitchell, Baylor Scott & White Health

Size of Your Audience - If you're gaining or losing fans at an unusual pace, you need to investigate why. This is also one of the easiest-to-understand indicators of performance. We often use the ever-growing size of our social media audience compared to the declining readership of traditional media sources to illustrate to senior leaders the importance of a strong social media strategy today.
Who Is in Your Audience - You may have 1,000 people following your content on Twitter, but that's no indicator of true success. Today, you can simply purchase that kind of response—purchasing followers is a shortcut to growing your audience, but it will not help you in the long run. So while the size of the audience is important, you also need to evaluate whether you're reaching the right people. On Facebook, you can gain analytics about your audience including how old they are, where they live and what language they speak. Again, you're most successful if you're reaching potential customers.
To learn more about measurement and other essential social media tactics, join PR News for the Social Media 20/20 Summit, taking place on August 12 in San Francisco.
Follow Nikki Mitchelll: @BaylorHealth
Follow Richard Brownell: @RickBrownell