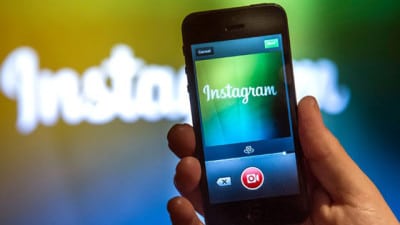 Instagram's 400 million monthly active users are hungry for video content. In the last six months, the time people spent watching videos increased by more than 40%, according to the Instagram blog. And to keep up with demand, Instagram recently announced that it will be expanding its video ad duration to a full 60 seconds, which is up from the previous limit of 30 seconds.
For communicators looking to expand beyond the major video hosting sites—YouTube, Vine and now Facebook—Instagram offers a fresh take on the short video format that comes fully equipped with a highly engaged audience. It's never been a better time to develop a strategy for the platform, owing to the more than 75 million people logging in daily and its expanding video capabilities.
Keeping in mind that organic efforts are still much more viable here than on Facebook, the company has been fortifying its ad service, and video ads embody some of the most significant opportunities for communicators on Instagram.
Bianca Prade, senior vice president with SKDKnickerbocker, took a serious look at Instagram strategies in her presentation at the PR News' recent Visual Storytelling Boot Camp by taking attendees through the ins and outs of the platform. Detailing ways to utilize both video and static content, Prade demonstrated new ways of thinking about Instagram. (To hear more from Prade on using Instagram for your brand, join PR News on April 20 in Washington D.C. for the Social Media Strategies and Tactics Workshop.)
But for those who missed out on the event and can't wait until April, here is a selection from her presentation on Instagram that focuses on four tips to keep in mind when creating video ads on Instagram.
Audio Matters
Audio does not autoplay on Instagram, so make videos that are not dependent on sound.
Smooth Transitions
Instagram video ads run on a loop, so make sure it will transition well if it gets played more than once.
Know Your Objective
Instagram ads support clicks to websites, website conversions and calls to action, mobile app installs, mobile app engagement, video views, reach and frequency, page post engagement, mass awareness.
Show a Unique Perspective
Focus on details that are exclusive to your brand, also keeping in mind that camera angles matter. Elevating the camera is key.
Want to take your social media work to the next level? Join PR News at the National Press Club in Washington D.C. on April 20 for the Social Media Strategies + Tactics Workshop to hear case studies and best practices from SKDKnickerbocker, PBS, Everywhere Agency and more.
Follow Bianca: @BiancaPrade
Follow Mark: @MarkRenfree