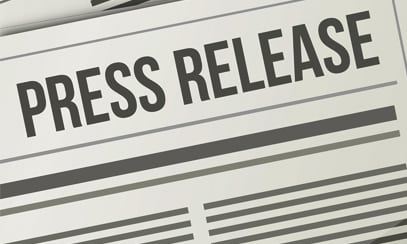 A common complaint the media shares about PR professionals is that they send them lengthy, off-topic pitches. Sometimes, even pitches that meet the needs and expectations set forth by the media can go unnoticed.
What can you do to ensure that your pitches are not only relevant and timely but are also presented in a way that your recipients actually read them? We asked our Twitter audience for some suggestions on how to craft a great press release. Let's take a look at the must-haves of a great pitch:
Headline: This was far and away the most popular response from our audience, and for good reason. You are most likely reading this article because the headline interested you in some way. It's no different for press releases.
What does a good headline look like? For starters, it leads off with keywords, and it gets to the point in less than 100 characters, as many email clients don't display more than that, especially on mobile devices. Likewise, a good headline is devoid of unnecessary industry jargon, and it creates an emotional connection with recipients. A good check: after you write your headline, ask yourself, "Would I open this?"
Timing: Depending on who you're trying to reach, it's probably a bad idea to send your press release at 5 PM on Friday afternoon. Think about when your target will be at his/her desk, and send your message then. Do some research. There is a ton of data out there about when people in particular industries are most likely at their desks.
Brevity: In addition to being the soul of wit, brevity is the golden rule of press release writing. Think about it—when was the last time you read an entire press release? Keep your message short, and break up important information into short, memorable quips accompanied by visual cues such as bullet points.
Relevance: You could have a great headline and an story amazing story to tell, but it's worthless if you send it to someone who doesn't cover the particular beat you're targeting. Research your recipients carefully. A press release with 1,000 recipients and no responses is far less impressive than one that gets coverage after being sent to only 10 targets.
Join PR News at the National Press Club in Washington, D.C., on April 21 for its Press Release Writing Boot Camp, where you'll learn how to craft the press releases that are used by the journalists who matter most in your market.
Follow Brian Greene on Twitter: @bw_greene