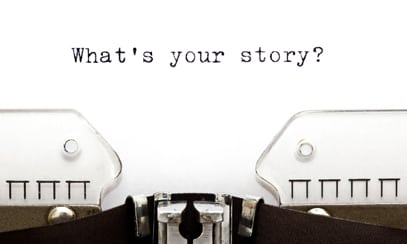 What's a social media strategy without great content? Too often when formulating a plan for using social media, the charge of "then just create great content" is left unexplained, and for good reason—it's really difficult.
Finding the stories that make your brand or organization interesting or different and optimizing them for the biggest possible impact on social media should be the primary priority when trying to reach your audience via social media. Without the story, the best laid social media plans are a waste.
Oftentimes, with problems as challenging as formulating great social media content, all you need is a place to start. At PR News' Social Media Conference at the Grand Hyatt in New York City on Thursday, Kimberly Jaindl, head of communications for Lockheed Martin's Advanced Technology Laboratories, provided 3 ways to start your social media storytelling campaign:
Ask who's creating the big ideas. Lockheed Martin employs 60,000 scientists, engineers and IT professionals, all of whom have interesting stories to tell. Your company has storytellers, too. Find out who they are and what they do.
Gather internal status reports. Your company most likely produces a plethora of status reports—use them to your advantage. Find the hidden stories in those reports and share the best ones on social media.
Step AWAY from your desk. Talk to the experts. Go where they go. Grab coffee, observe meetings, tag along to conferences and events. Get up and go.
Follow Kimberly Jaindl on Twitter: @KJaindl
Follow Brian Greene on Twitter: @bw_greene