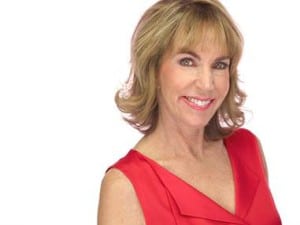 The Counselors Academy spring conference kicks off today in Laguna, Calif. The Counselors Academy, which is part of the Public Relations Society of America, caters to senior PR managers on the agency side of the business as well as agency owners.
The agenda for the three-day meeting runs the gamut, from how to train new employees to how to set client expectations to how to retain talent.
At a crisis management workshop today at the Counselors Academy conference led by Joan Gladstone, president-CEO of Gladstone International, attendees were asked if they were prepared to say yes whenever a clients asks for help in a crisis. "If not, you're taking a big risk that your clients may go elsewhere for crisis communications counseling and other PR services," Gladstone said.
Here are three tips Gladstone shared at the workshop to help agencies energize their crisis practice:
> Seek consultants with strong crisis credentials. If you don't have full-time, seasoned crisis professionals on your staff, identify and interview consultants who can lend valuable expertise to your clients on an as-needed basis. Don't worry if they don't live or work nearby. About 95 percent of my immediate crisis counseling takes place via the phone and email.
> Offer on-call services. It's very challenging to convince clients to pay a monthly retainer for crisis services they may never need. I've found that cities, public agencies and even corporations are open to the idea of "on-call" contracts. With an on-call contract, you're pre-approved to provide crisis counseling for a not-to-exceed amount per year. Be sure to build in time for quarterly meetings to maintain client contact, uncover brewing issues and generate related plans and strategies.
> Write and distribute via email blog posts about crisis management. The key to marketing crisis communications services is to be top-of-mind when a potential client needs you. One of the most successful techniques I've used is to write a monthly blog and email it to current and former clients, PR colleagues and people I've met through my speaking engagements and seminars (see samples at www.gladstonepr.com/blog). I typically evaluate a crisis in the news, add three to five takeaways, email and tweet about it. Some people follow my blog; however the vast majority of busy executives appreciate having useful information delivered directly to their inboxes.
Joan Gladstone can be reached at gladstone@gladstonepr.com. Follow her on Twitter: @JoanGladstone
Follow Matthew Schwartz on Twitter: @mpsjourno1