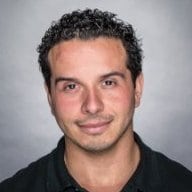 It seems like a hardly a day goes by that Facebook isn't making one change that impacts PR pros. One of the biggest changes that continue to have repercussions for communicators was back in March, when Facebook started to slash organic reach for brand pages.
"The message that's sent out to the world is that they are trying to provide the best experience for the people who use Facebook," said Allan Gungormez, director of social media strategy at Transamerica. "In our world that just means a headache to figure out what new tweaks have occurred behind the scenes and how the clients and businesses that we manage can be seen on the platform."  Gungormez will speak at the "How to Make Your Brand Pop on Facebook" session during PR News' Social Media Conference, which takes place October 9 in New York City. Below, Gungormez provides 3 tips on how to find an edge for your brand or clients on Facebook.
1. Know when your competitors are and aren't posting. The good news is competitive monitoring software like Trackmaven or SocialBakers can give you a leg up. By monitoring the posting times of your competitors you can start to figure out the best times to get your content seen over theirs. Are the majority of your competitors posting at 9 a.m., the exact time that you're also posting? Stop fighting for the attention of the same people at the same time. Experiment and see if you can hijack the attention of the target audience by posting at 8:45 a.m. or 8:30 a.m.
2. Stay up to date with what post types are working on the platform. We all know that the more interactions a post receives, the more fans will see it in their News Feeds. So in order to battle the declining organic reach it's imperative to discover which post type garners the most interactions for fans. A recent study by social tool Quintly monitored over 70,000 pages and 49 million posts revealed some interesting insight on the subject.
3. Whoever told you looks don't matter lied. In a sea of stock photography do you think that your image selection is going to stand out? Are you going to be just another vector illustration among dozens? It's important to find a creative angle that is eye catching and appealing to your target audience. What's the imagery that it connects with? Remember you're asking people to publically endorse your brand, something that reflects on how they portray their digital selves. Experiment with inspirational quotes, infographics, shrink down the size of your logo so it's not taking over a quarter of the image, or find a way to integrate your customers into it.
Lastly, if you're taking the time to create this visual content, make sure that it's optimized for the platform. Here's a pretty in depth view of all the different image dimensions on Facebook.
To learn more about social media trends, come to PR News' Social Media Conference, taking place in New York City on October 9.

Follow Allan Gungormez on Twitter: @AGungormez
Follow Matthew Schwartz on Twitter: @mpsjourno1