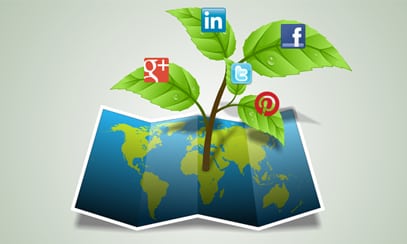 Consumers increasingly want to support socially responsible companies. With this in mind, brands of all stripes use social channels to communicate their CSR strategies and showcase a side of their companies that people may not be aware of.
But the line between self-effacement and self-promotion on social media is razor thin, and consumers will ignore companies that they think are using it just to toot their own horns.
Here are few ways to tell your CSR story via social networking while avoiding grandstanding, courtesy of Sue Stephenson, VP of community footprints at The Ritz-Carlton Hotel Co.:
Engage your audience. Amplifying your CSR story through social media creates passion for your brand. You should ensure that the dialogue is meaningful and promotes interactive conversation. Go beyond just telling your brand's CSR story and successes by developing a relationship with your followers, encouraging feedback, responding to questions, promoting industry best practices, celebrating successes and encouraging collaboration.
Let other people tell your story. Third-party endorsements bring great credibility to your message. Cultivate relationships with key influencers in the CSR arena and promote CSR successes by other brands. They will reciprocate by highlighting your brand's contributions, further expanding your message. The social space also provides a platform for your nonprofit partners to highlight your brand's contributions to your audience. Encourage the nonprofit organizations that your brand supports to share the impact of your collaborations.
Don't exaggerate. Be authentic and transparent in your dialogue and you will build trust for your brand amongst your audience.
Showcase individual contributions. Employees who engage in your brand's CSR program highlight the human side of your brand's commitment. Showcasing their efforts provides an outstanding employee recognition platform. Because the most powerful CSR programs are led by company leadership, sharing stories and images of your senior leaders actively involved in a CSR activity will elevate the credibility of your program. When announcing new community and nonprofit partnerships, have your employees share the role they will play in the program.
Follow Sue Stephenson: @RitzCarltonCSR
Follow Brian Greene on Twitter: @bwilliamgreene