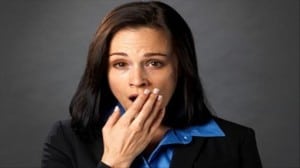 In the always-on environment that PR people live and breathe these days, it's increasingly problematic for communicators to stay on top of fast-moving events and campaigns within an eight-hour day.
The imperative to stay attuned to social-media channels—checking your Facebook page or responding a direct message on Twitter—can easily translate into a 24/7 professional life, which, of course, is neither healthy nor sustainable because you need to sleep and you have personal interests and responsibilities.
With all these conflicting demands in mind, we offer a few tips on how to manage your social-media platforms even while you get your much-needed sleep or go for a run.
1. Schedule in advance: Before you punch out at in the evening, schedule social media activity in advance. Facebook last summer launched a post-scheduling feature while HootSuite has become the go-to website for post-scheduling functionality.
2. Set up Google Alerts and other monitors: While you snooze you can monitor your social channels via a bevy of online tools such as Google Alerts or more sophisticated tools like Viralheat.
3. Create more flextime for your staff: Working 9-to-5 felt antiquated even before the advent of social media. Now all bets are off when it comes to traditional work hours. Try and create more flextime for your staff so that the night owls can listen and monitor your social channels late at night (they're probably doing so anyway).
Do you have anything to add here? What are we missing that'll make your social channels more robust, while maintaining a life-work balance.
Follow Matthew Schwartz: @mpsjourno1