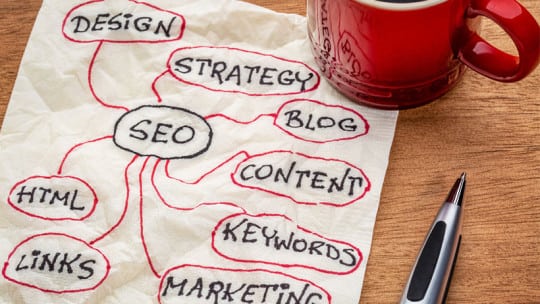 Even though it's seems to be one of the more technologically involved aspects of communications, search engine optimization (SEO) is the bedrock of any brand's PR mission. These days everything is online and consumers expect to use a few keystrokes to find relevant and useful information in seconds.
An organization's ability to prominently show up in search results can be the deciding factor in whether or not a potential customer, advocate or donor even makes it in the digital front door. Such is the purview of SEO, and if your website isn't properly optimized there's a good chance your content won't see the light of day.
For the uninitiated, diving into evaluating and correcting—if necessary—a website's search optimization can be daunting. Unfortunately, not many communicators moonlight as web designers, so dealing with things like link audits, title tags and alt tags might seem outside the PR wheelhouse.
Luckily for those getting started with SEO, Victoria Holmes, communications specialist with the District of Columbia Government, has a few tips that should help. Holmes is also a featured speaker at the upcoming PR News Google for Communicators Workshop, where she'll be assisting attendees fully understand the complexities of SEO for Google.
Check your tags
Go through your website and make sure you're using the metadata properly. Check to make sure you're using the appropriate title tags for pages and alt tags for images to ensure your content is indexable for the search engines.
Check for keyword overuse
Keywords are important, but be sure not to stuff your content with them. They should appear in a natural, organic way. To help with this, think about how people input search terms in Google. Also think about the way people search on mobile using Siri and other voice recognition software to ask questions. Do keyword research with Google Keyword Planner or other tools to help find relevant terms for your brand and industry.
Check your brand presence
Have you claimed your brand across the digital space in general and social sites in particular? Every social profile your company has should link back to your website to help the optimization process. Social profiles also need to be named appropriately. Don't try to come up with a catchy Instagram name, simply use the brand name and link back to your site. If you have brick-and-mortar locations, make sure you're on various online listings like Yelp and that you continue to link back to the website.
To learn everything a PR pro needs to know about using Google's powerful tools and services, join PR News at the Google for Communicators Workshop, taking place June 6 in Miami and featuring speakers from W2O Group, Meritus Media, District of Columbia Government, Google and more. 
Follow Victoria: @ToriLHolmes
Follow Mark: @MarkRenfree