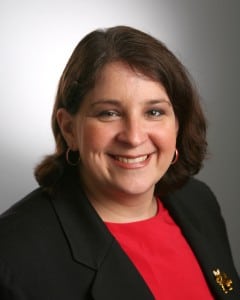 As a communications professional you have one primary goal—communicating your message. But sometimes that is easier said than done, especially in a rapidly evolving media landscape.
Sabrina Kidwai, APR,  senior manager of public relations at the Center for Association Leadership, and speaker at PR News' December 11 Emerging Stars in PR Bootcamp, agrees.
"As PR professionals, we are always striving to raise awareness as well as earn positive media coverage for our clients," she said. "From sending pitches and press releases to hosting editorial board meetings and webinars, it's critical for us to communicate effectively."
Of course, there are more ways than ever to reach your stakeholders. However,  there is still one PR tool that trumps all others—writing.
Writing is a skill that takes time to develop. The more you write, the better you write. But getting started isn't easy, so Kidwai has 3 quick tips that, she said, will "enhance the value of your release."
So-what factor. It's important to communicate what's unique, best, first and only about the product, meeting, or service you are trying to promote. Many organizations want to publicize an upcoming annual meeting or anniversary. The press do not care. However, if you convey the ROI (economic, professional development, new style/structure meeting) or relate it to a news or industry trend, then you may have a better chance. Don't be afraid to push back and ask the right questions before writing the release. It will help you craft a newsworthy release that will boost your chances for media reps to stop, read and write about your client.
Keep it short. Media are bombarded with emails from PR folks (500 or so a day), and they only have a few minutes to read a release. It's important to share your information quickly. Keep the paragraphs short, avoid jargon and keep descriptive words to a minimum (e.g. best product available, largest ever, etc.)
Headlines matter. Make the headline straightforward and catchy. It needs to grab a journalist's attention and compel him or her to pursue the story
Learn more from Sabrina Kidwai December 11, at the Washington D.C. Press Club for PR News' Emerging Stars in PR Bootcamp. 
Follow Caysey Welton: @CayseyW