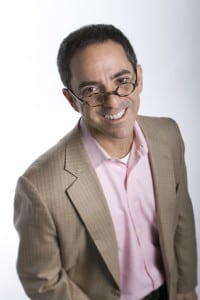 PR pros are increasingly enamored by social media channels and other digital platforms that are transforming business communications. Then there's the press release, which doesn't get nearly as much love as of late.
While they may not be sexy, press releases continue to be a vital cog in the PR machine. Their style and delivery may be morphing due to new forms of communication, but the fundamentals still apply: well-written pieces—devoid of florid language—that can grab a reporter by the throat so he or she can follow-up and get your company (or client) the desired exposure.
More often than not, however, press releases make reporters' eyes glaze over, and they end up in the circular file.
News releases will take center stage at PR News' Writing Boot Camp on November 19 in Chicago.
Dan Santow, executive VP/director of editorial services at Edelman, will provide his insight during a session titled"The Press Release: Creating Content that Reporters Will Actually Read." Here's a preview of what Santow will discuss:
It's all about the words you choose to use. This is as much art as it is science, so go ahead and do a keyword search and make other efforts to optimize your content, but don't overlook your intuition altogether. As others have said, you're writing for people, not search engines.
Make sure your content addresses the purpose for which it's being written. If it does, you'll necessarily include the words that people interested in the subject will use to search for it.
If you're hoping to attract subject matter experts to your content, make sure to write to the appropriate level. They won't use the same search words as those who are less informed. Likewise, if your prime audiences are those new to a topic, go easy on inside lingo and specialized vocabulary.
What would you add to the list?
To learn more about the essential skills of PR writing, register for PR News' Writing Boot Camp, which takes place November 19 at the Hyatt Regency Chicago.
Follow Dan Santow on Twitter: @SantowDan
Follow Matthew Schwartz on Twitter: @mpsjourno1