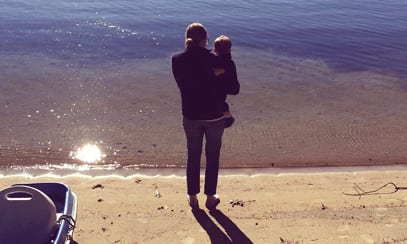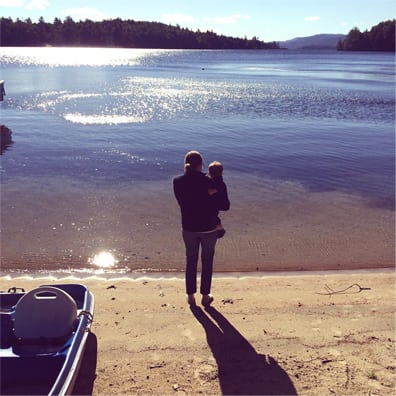 Mom: the badge I wear most proudly and the most important title I've ever achieved. Throughout my PR career I've worn many hats, and each and every role has come with its own rewarding experiences and opportunities. However, all pale in comparison to being a parent. For those like me who returned to work after having a new baby, the question remains: how do you balance both worlds and give each the love they deserve? It's not easy, but it's absolutely doable.
The stress of a working parent is real. The client demands never go away, and you frequently feel stretched in ways you never thought possible. Adding a baby—who you want to rush home to at the end of the day—to the mix doesn't help.
With this in mind, here are some things that employees and employers can do to ease the transition and benefit all parties in the long run.
EMPLOYEES
Honesty is the best policy. It is best to be upfront and honest about how you envision the transition working.
It's difficult to establish a game plan pre-baby, but it's important to start thinking about ways to successfully transition back into the working world and strike the best work-life balance. For example, is your morning commute over an hour long, even before factoring in a daycare drop off? Once you've taken into account your routine, and the routine of your baby (or lack thereof), it's best to over-communicate the details to your team. You will then be able to iron out a schedule that allows you to better meet the needs of your family. Getting into work early to leave early might be just what you need to feel like you can fit more into the day.
Find ways to be flexible. Work with your agency to discuss work from home or part-time options.
If you are dedicated to coming back to the working world, let your agency know. Keeping the lines of communication open about your plans to return to work, while still maintaining a strong presence at home, will pay off in the long run. If you are able to make reasonable requests about how your role pre-baby can be altered to make everyone happy—both in the office and at home—and what that plan of attack looks like, it's worth a discussion.
Does your agency allow employees to work from home or work part-time? These options give moms the flexibility to spend special time with their children and experience things like music classes or swim lessons. For this to be successful, it's important to create a strategy that outlines how your team can prepare for your new role and responsibilities and what that means for others to ensure clients are happy and work is completed.
EMPLOYERS
Offer the right tools. Give employees the technology needed to do their jobs, where and when they need to.
It's very important for a working mom to feel like she's fulfilling her duties in the office and at home. For most, the hours worked are going to be outside of the typical 9 a.m.-5 p.m. schedule, and having the right technology in place to work later in the evening or at home when a baby is napping is key. Technology like Microsoft's Sharepoint and video conferencing capabilities make it possible for moms to work virtually anywhere. Offering these types of tools and being open to a non-traditional work week make it possible for parents to eat dinner with their kids or make it to a little league game while covering all client deliverables.
Show your support. Moms have a lot on their plate, so extra check-ins are always welcomed.
Having a new mom return to PR life is a win for the agency and its clients, but it's important for employers to frequently check in to make sure the mom feels fully supported and engaged. A monthly touch base to discuss her new juggling act and any challenges she might be facing could go a long way. For example, scheduled calls at 5 p.m. could be throwing a wrench into her ability to get home for bath time. When possible, rescheduling client calls for earlier in the day could be a quick fix for an unnecessary pain point. Listening to feedback, no matter how significant, will allow the mom to feel like she is being heard and valued.
To many, moms are real-life superheroes. But there are days and weeks where we just can't do it all and one side of the pendulum isn't going to get the love it should. For those of you who wear the hat of mom and PR practitioner, wear it proudly! It's not easy to grow and excel in both roles at the same time, but there are ways for employees and employers to ease the transition and make it successful for everyone involved.
Follow Jena Rossi on Twitter: @jenarossi