Winner: Neiman - Temple Made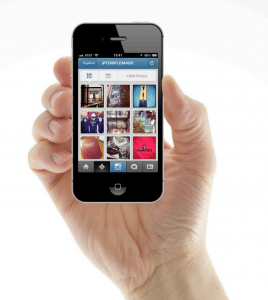 Temple University's admissions office needed help in attracting more applications from the 15-18-year-old undergraduate prospective student group. Neiman was challenged with breaking through the higher education marketing clutter to engage an audience with increasingly shorter attention spans and a dislike for traditional marketing.
Neiman leveraged the university's robust social network to reach out to current students, faculty, staff and alumni. Neiman and Temple asked them to share candid photos that illustrated life at Temple. A call for entries was posted on the university's Facebook and Twitter channels with instructions to share photos on Instagram with the hashtag #TempleMade, a rallying cry and the theme for Temple's new brand that hadn't yet been rolled out. Neiman then used the photos it collected to populate content in a newly designed admissions viewbook and other collateral. Tactics drove the target to a microsite that let them explore their academic or social interest, with each area fueled by images submitted by the Temple community. Neiman also brought Temple Made to life with an on-campus event to officially launch the campaign. Student photos were displayed on a massive scale through projection mapping while attendees enjoyed food, music, and live performances.
Neiman quickly ignited a new movement among the Temple community, with the #TempleMade Instagram photo count nearing 5,000 and climbing every day. Thousands of students attended the launch event, generating enough social activity (and news coverage) to elevate #TempleMade to trending status with a new tweet every six seconds. Just one month into the campaign, Web traffic from prospective students jumped 36%. —Steve Goldstein
Honorable Mentions:
· The Black Sheep Agency - 365 Days of PR
· Brown University - Scene by you at Brown
· The Fearey Group - The Cochlear Implant Online Series at Swedish