Co-Winner: Devils Arena Entertainment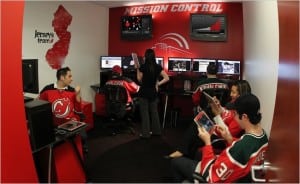 It takes a good team to promote a professional sports team in the New York Tri-State marketplace—whether or not that team is trophy- or pennant-bound or not. The New Jersey Devils and its home, the Prudential Center, were pretty much in last place in the Tri-State area in social media for sports teams. In the last couple of years, Will Carafello, director of digital marketing for the Devils, led his team of interns and Devils Army volunteers to social media victory, if not the Stanley Cup.
In 2011 the Devils launched its Mission Control, a digital command center at the Prudential Center, which serves as an interactive hub to better engage with fans and followers on Twitter, Facebook, fan message boards and other media channels; initiate proactive outreach; and track media performance/trends. The most important people on Carafello's team have been the fans themselves. The fans have been—and continue to be—the most important part of the process. Two-dozen super-fans from the self-proclaimed Devils Army fan base were selected to help drive the team's social media presence.
Mission Control became a media story in itself, and was covered in the New York Times, Forbes, USA Today and ESPN. The Devils have seen a 400% growth in Twitter followers, and now have 142,000 followers; a 350% increase in Facebook likes (330,000 likes) and a Klout score of 90, higher than the NHL's own Klout score. Goal! —Steve Goldstein
Co-Winner: Raytheon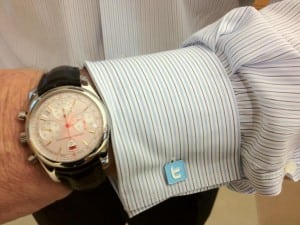 Defense technology company Raytheon had kept a low profile on social media. It doesn't make planes, ships or tanks, and consequently didn't get much recognition outside of its immediate customer base. On top of that, the corporate culture was conservative and risk-averse.
That all changed in 2012, when Corinne Kovalsky, director of digital and social media, bulked up her team to 10 fully dedicated digital and social media staffers. In that year alone, Kovalsky and her team launched its first international tweetup and two regional tweetups. These, combined with a Twitter promotional campaign and other activities, led to an 82% increase in Twitter followers in a 12-month period (the company has nearly 20,000 followers).
For the 2012 Farnborough International Airshow in England, Raytheon invited 50 of its Twitter followers to participate in live events at the airshow and share their experiences in a tweetup. These brand advocates helped increase awareness of Raytheon, which was a sponsor of the event, and led to a 51% year-over-year increase in visits to the show microsite.
Raytheon also spread its wings on social media by showing support for the Wounded Warrior Project and for active duty troops with its "hashtags4heroes" campaign in May 2012 and a tweetup held at Gillette Stadium during the New England Patriots' Veterans Day game.
And when NASA released its beautiful Blue Marble image of the Earth without letting the world know that the image was made with Raytheon's technology, Kovalsky and her team worked with NASA to share via social channels a Black Marble image showing a night-vision view of the planet, scoring a 32% "virality" rate on Facebook. —Steve Goldstein
Honorable Mentions:
AEG Sports

Cisco Systems

Colorado State University

MWW

Schneider National

United Nations Foundation

USANA Health Sciences
Return to Social Media Icon Awards