Winner: Cohn &Wolfe - The Experience Effect: Cohn & Wolfe's Jim Joseph Breaks Down Marketing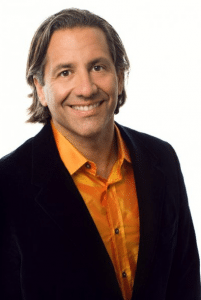 "What's your experience?" That's the question Cohn & Wolfe's North America president Jim Joseph poses daily on his blog, "The Experience Effect." If his (growing) audience is any indication, the question strikes a major chord with the PR and marketing crowd. The blog, which launched in 2009, attracts more than 7,000 monthly visitors, with readership up 21% in the last year alone.
Readers flock to Joseph's blog to get his take on those companies that are successfully building their brands—and those that are falling by the wayside. Joseph's blog recipe: riff on the brand impact of everyday occurrences to large-scale events, such as How KitchenAid's brand platform to "own the kitchen" fulfills three key criteria for brand definition: smart, ownable and doable.
Joseph is able to leverage his blog via his hyper-integrated Twitter feed, which has roughly 3,500 followers. He boosts his social media presence to an even greater level by hosting Twitter chat parties during major television events. Take the chat party that Joseph emceed during the 63rd Emmy Awards, which reached nearly 300,000 people on Twitter and garnered more than 3 million media impressions. After each chat Joseph breaks down the Best in Show on his blog, allowing his readers to help shape the brand winners and losers of the night. Sounds like someone who knows how to harness the power of blogs. —Matthew Schwartz
Honorable Mention:
· Havas PR - Marian Salzman on Branding