Winner: Academy of Country Music - 2012 ACM Awards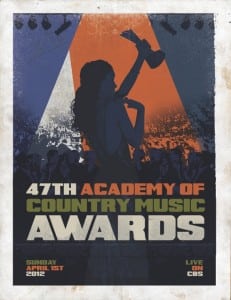 In lieu of a traditional press conference, the Academy of Country Music hosted in 2012 the first-ever digital press conference for an awards show nomination slate—on a $0 budget.
Every available awards category was delivered in real time to fans and media alike via ACM's Facebook and Twitter channels. Fans submitted videos of themselves announcing the name of the artist(s) they would like to see get nominations. The academy pulled those videos into a package that was posted as the final category "read" online during the digital press conference. Fans were reminded to submit videos and "tune in" to the digital press conference by host Reba McEntire via short, energetic videos posted in the days leading up to the event.
In addition, other familiar faces participated by announcing/"reading" specific categories via video clips (as individual posts/tweets), including Lionel Richie, TV Line's Michael Ausiello, 2 Broke Girls' Beth Behrs and Entertainment Tonight's Nancy O'Dell.
The academy posted reaction videos from nominated artists immediately following the digital press conference. To increase awareness about social media opportunities and the official hashtag (#ACMs), the team created a splash page during ACM Awards weekend for the website to make sure all visitors see the digital push. For the first time, the 2012 show included a significant component: live artist and fan tweets will be featured on-air as part of the CBS broadcast.
The digital press conference reached 14.2 million Twitter accounts, and tweets per minute during telecast increased by 863% (1,320 tweets per minute vs. 153 tweets per minute in 2011). —Bill Miltenberg
Honorable Mentions:
· Cathay Pacific Airways - Cathay Pacific Klout Campaign
· Dixon Schwabl - RBC Heritage
· Littelfuse - Littelfuse Speed2Design
· National Safe Boating Council - NSBC and Paul Werth Associates: 2012 "Wear It!" Campaign Increases Awareness of Boating Safety
· Smithsonian National Zoological Park - #PandaAI
· Weber Shandwick + MilkPEP – The Breakfast Project