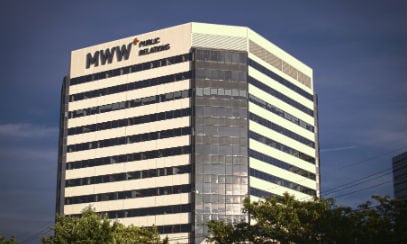 Co-Winner: MWW
When MWW founder, CEO and president Michael Kempner in 2010 spearheaded a management led buy-out from the Interpublic Group of Companies, the decision caused a surge of interest in the East Rutherford, N.J.-based PR agency. (The buyout occurred 10 years following the original sale of MWW to IPG.)
The buyout set the stage for MWW's marketing team to develop a dedicated strategy focusing on the following objectives: cement the agency's position as an industry leader; further develop thought leadership initiatives, ensure that the agency serves as a voice for the industry; and continue growth in key markets and practice areas, which range from financial communications to visual branding.
In the last three years MWW's marketing team has taken pains to reach those goals, including debuting a new corporate identity and tagline encompassing the agency's return to independence; developing and growing prospective client opportunities via targeting marketing; and launching events.
To augment the strategy, MWW rolled out a program to provide a schedule of "thought starters" that would enable the agency's reps to lead industry conversations about emerging trends in the marketplace and the "stories of the day." The agency also formalized its CSR efforts by introducing an MWW CSR Committee and launched a communications systems designed to preserve a "one company" feel across the agency's nine U.S. offices and London office.
The implementation of the multi-year marketing plan has paid handsome dividends for MWW. Throughout 2011 and 2012, the agency's senior managers were liberally quoted in both trade and mainstream media, including CNN, Forbes.com and The New York Times. In addition, select MWW team members have been honored with more than a dozen industry awards in the past year for their thought leadership and innovation. Perhaps most important, since redesigning the MWW website, page visits to mww.com have increased 59%, average time spent on the site have increased by 25% and the bounce rate has declined by 33%.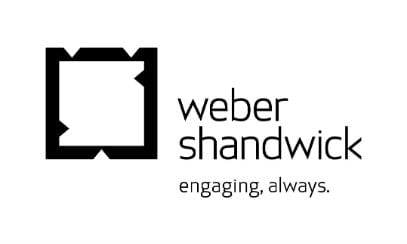 Co-Winner: Weber Shandwick
Leslie Gaines-Ross, Weber Shandwick's chief reputation strategist, doesn't mince words when it comes to how crucial thought leadership is to the success of both the agency and its clients.
"Thought leadership distinguishes and differentiates a company from its competitors, often breaks with business or industry convention, astonishes if not startles," Gaines-Ross says. "Thought leadership reflects on the company and builds reputation." Indeed, the agency's "Thought Leadership" strategies have had a positive impact on its clients' businesses and elevated Weber Shandwick's own reputation.
As part of its PR efforts for Digital Women Influencers, for example, Weber was able to identify the untapped demographic of PANKs, or Professional Aunts No Kids. Weber created the PANK Engagement Guide and the 14 Principles of PANKs. In addition to PANKs, Digital Women Influences generated insights into other segments including The Women of Social Media, Millennial Moms and Domestic Divas; all three of these segments have been able to demonstrate to clients the power of women to influence others and impact the success of companies and brands that target them. "The Power of the PANK," was covered in 24 articles, including a Sunday New York Times Style section exclusive, which showcased client quotes.
Civility in America also showcases how Weber promotes itself as well as its clients. The effort explores how civility—or the lack thereof—affects Americans' attitudes toward politics and government and use of the Web, among other things. Civility in America features an annual online survey of 1,000 adults. The latest results identified what the agency calls a "national civility disorder," which has given Weber a forward-thinking thought leadership platform that goes well beyond the PR industry.
Honorable Mentions:
11mark
Makovsky
ReviveHealth
Trainer Communications