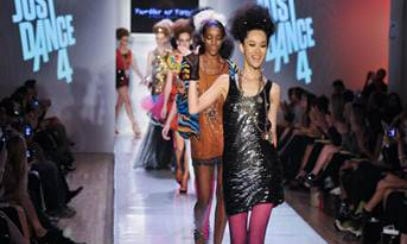 Winner: Cohn & Wolfe
An effective product launch can be a tricky endeavor–especially in the highly competitive and highly fragmented world of video games. But Cohn & Wolfe was more than up to the challenge when it came to launching the hit titles Assassin's Creed III and Just Dance 4.  
Assassin's Creed III is the fifth installment of an already popular franchise. Nevertheless, Cohn & Wolfe didn't assume the game's popularity would be enough to drive awareness and sales. Instead they looked to create a constant stream of noise, drive pre-order sales past 500,000 by the E3 conference and past 2 million by its launch and situate the game comfortably within the mainstream gaming world.  Preliminary media earned 1.7 billion impressions with a publicity valued at $23M. And the game became the fastest selling in Ubisoft's history, with 3.5 million units sold in its first week alone. 
Equally impressive was Cohn & Wolfe's strategy to align pop star Justin Bieber with the Just Dance franchise. In addition to Bieber, the strategy was to also align the game with other pop culture icons as well as place emerge it into the fashion world. As a result, the game received nearly 400 million media impressions, with a publicity value of $4.7M, and it was the second best selling game on Amazon.
Honorable Mentions:
Azione PR
BLAZE PR
Formula PR
INK Public Relations
Lippe Taylor
Porter Novelli