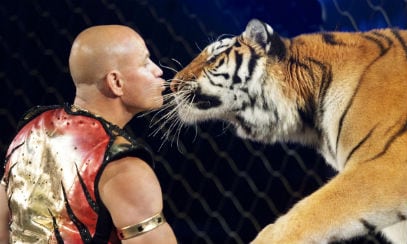 Winner: rbb PR
rbb PR created a powerful public relationship program that connected the Ringling Bros. and Barnum & Bailey Circus  with an untapped American audience: Hispanics. Crafting a campaign that revolved around the American dream, rbb delivered narratives from the circus frontlines to the Hispanic audience of more than 200 million people.
The results were a two-page spread in People en Español magazine about circus stalwart Taba, who has more than 200 scars from animal training that reached more than 1 million Hispanic readers, and a segment starring Taba on Univision's Sabado Gigante (the Spanish equivalent of Saturday Night Live) that reached more than 6.5 million viewers, among many other media placements.
rbb's Ringling Bros. Hispanic program far exceeded all objectives, with ticket sales increasing an average of 7% in the top four Hispanic markets in 2012 and more than 201 million media impressions culled with 100% positive tone of coverage.
Honorable mention: