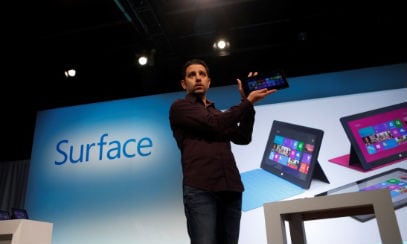 Winner: Waggener Edstrom Worldwide
In an industry rife with competition, coming out on top with best-in-class marketing communications takes a unique blend of talent, creativity and hard work. Waggener Edstrom showcased all three in its campaigns, including Microsoft Does Fashion Week, Tweet-a-Beer and the Windows 8 and Surface Launch.
Microsoft Does Fashion Week combined PR, advertising, media sponsorship and direct consumer engagement via partnerships with Bloomingdale's and the Style Coalition, a fashion blog. The campaign garnered more than 5.64 million impressions and mentions in The New York Times and other prominent publications. Waggener Edstrom also drove an integrated communications approach to launch the eighth version of Microsoft's operating system, Windows 8, and introduce the company's first PC, Surface.
Tweet-a-Beer was the first mobile app to enable personal ecommerce on Twitter. It allowed users to socialize by buying each other beer on the social networking platform during SXSW, creating the face-to-face connections that are an organic element of the festival. In less than a week, more than 2,000 beers were tweeted, more than 100 unique news stories were generated, and the app was added to Fast Company's online list of most-buzzed-about-topics at SXSW.
Tweet-a-Beer is just one example of Waggener Edstrom's top-flight marketing communications. The agency combines tech with human analytical expertise to deliver gold-standard results—now that's something to toast to.
Honorable mentions: