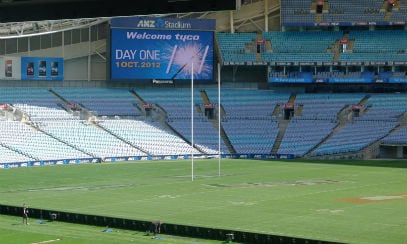 Winner: Peppercomm
Tyco International turned the page on a new chapter late last year when the security systems entity was split into three separate companies. The move created a standalone $10.5 billion enterprise focused on delivering fire protection and security programs for more than 3 million customers worldwide.
PR agency Peppercomm played a vital role in helping Tyco set the stage for an integrated company, developing a launch strategy to guide every stakeholder through the process of the separation. The agency specifically worked with Tyco Fire & Security, when the latter separated from its parent company, Tyco International.
While Peppercomm had several individual best practices to guide its thinking regarding integrated communications, a funny thing happened on the way to working on the Tyco campaign. It became the basis for a new set of best practices when it comes to total integrated project management—resulting in Peppercomm landing new clients and expanding its relationship with existing ones.
Peppercomm's strategic efforts involve multiple disciplines (communications events, social media); multiple audiences (employees, investors, media, customers); and multiple countries.
Indeed, the campaign to educate stakeholders about the changes at Tyco has led Peppercomm to embrace a new school of thought regarding integrated communications. The strategy features three critical elements, including, don't tell your audiences what they want, let them tell you; invent online tools and make them accessible for all; and global thinking, executed at the local level.
By following these tenets that have become part of Peppercomm's operational protocols, Tyco's integration team was able to demonstrate the new direction of the company to all stakeholders and deliver critical communications tools to global communicators—a recipe that Peppercomm now hopes to bake into all of its PR efforts.
Honorable Mentions:
ABI Marketing Public Relations
Colangelo & Partners Public Relations
Eastwick
JSH&A Communications
Tanis Communications
Waggener Edstrom Worldwide
Wellington Group