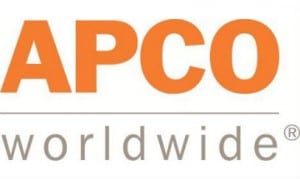 Winner: APCO Worldwide
By sticking with a formula consisting of a global 24/7 team committed to client services, APCO Worldwide helps brands to navigate crises and preserve their reputations. The Washington, D.C.-based agency is conditioned to taking on high-profile crisis situations. Both Lehman and MF Global, for example, turned to APCO to provide crisis and litigation communication support by for two of the largest bankruptcies in U.S. history.
In both cases, APCO's global crisis team was hired to develop and implement a long-term strategy for communicating with all stakeholders. APCO developed all media statements, managed all media relationships and provided around-the-clock availability to reporters. To communicate with the former customers of the brokerages—who were eager to learn how and when they would receive their assets—APCO developed and managed websites that featured regularly updated messages to customers from the Trustee, Court filings and answers to frequently asked questions.
Yet APCO's expertise runs the gamut in crisis management. On behalf of the Medical Care Facility Group, for instance, APCO provided litigation communication efforts surrounding issues with products used in dialysis machines around the world.
Honorable Mention: